Fair enough. The picture with the needles in the guys ass is gross.
Not funny, just gross. (I'm horrified that anyone would do that)
Now this I find funny.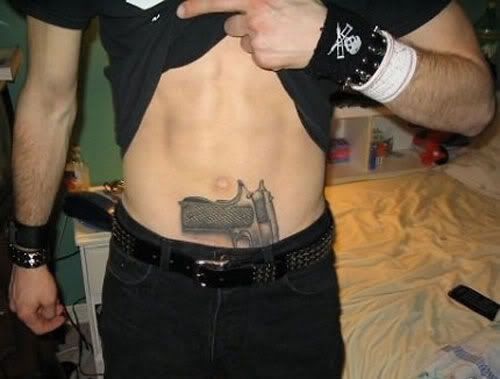 I can just picture this guy getting taken out by a cop in a grocery store because he scratched his stomach or something. That would be the real punchline to this joke.