D':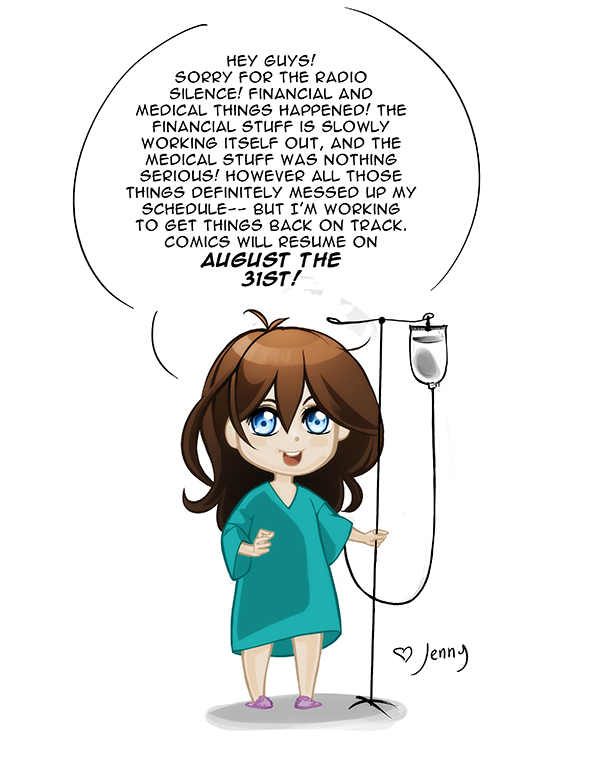 The originals for this page are not yet available.
Posted on 20150817
Medical stuff was was simply getting a look around and a biopsy of my guts. I just have really bad guts. :C
Original script for 08-17-2015:
This script may not match the finished comic! It will, however, contain the original spelling errors and other mistakes.