Chapter 23: Page 633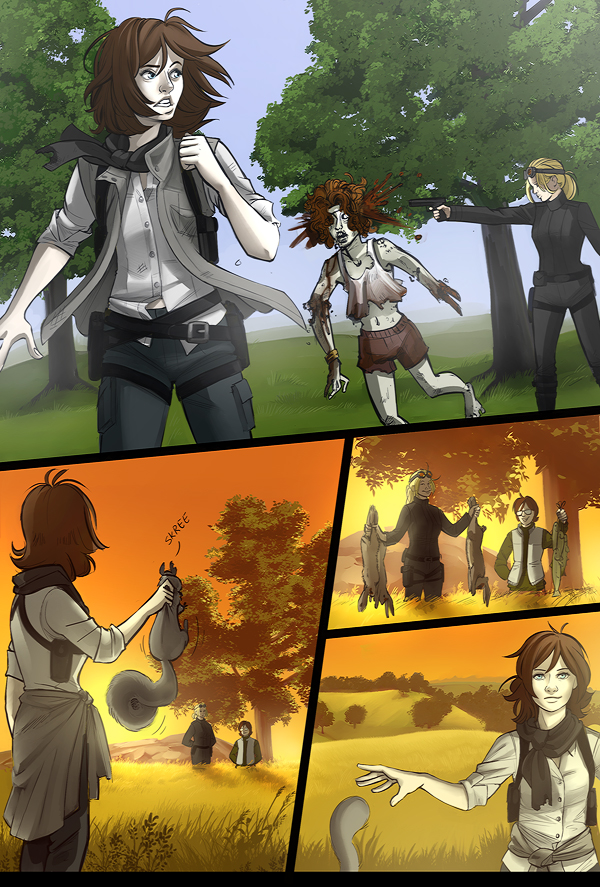 The originals for this page are not yet available.
Posted on 20150330
Maureen shoots carrot top! And squirrels aint good eatin' compared to fish and hare!
Original script for 03-30-2015:
This script may not match the finished comic! It will, however, contain the original spelling errors and other mistakes.