Chapter 5: Page 134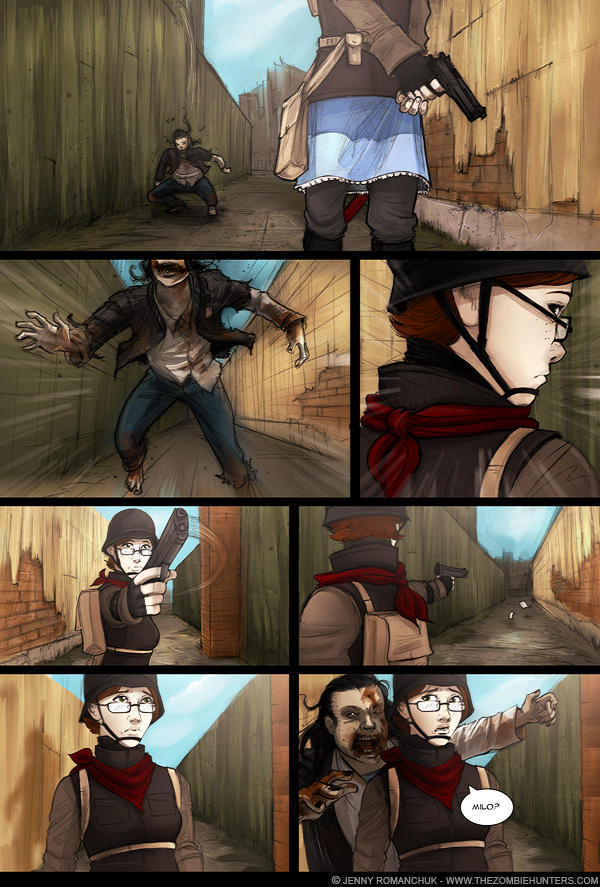 The original drawings for this page can be purchased
here!
134 - More Fund Raisers
Posted on 20080605
Hay look! It's Thursday!
Original script for 06-05-2008:
This script may not match the finished comic! It will, however, contain the original spelling errors and other mistakes.
Agile on all fours the hunter dashes out of sight as Katie turns around quickly reading her gun, but she finds nothing.
Katie:
[not noticing the hunter is right behind her now] Milo-