Chapter 5: Page 136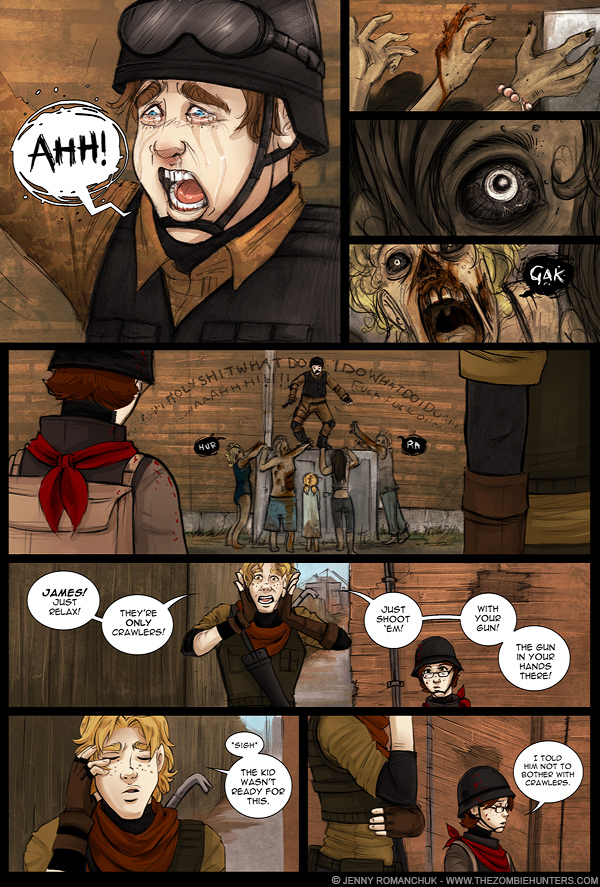 The original drawings for this page can be purchased
here!
136 - Shooty
Posted on 20080616
Make sure the shooty end is pointed at the zombie.
There will be no Thursday update.
I am going on a bit of a trip to the States (North Carolina, Chapel Hill) from the 19th to the 30th. Updates for Monday, however, will remain on schedule.
Original script for 06-16-2008:
This script may not match the finished comic! It will, however, contain the original spelling errors and other mistakes.
[You cut to a young man screaming. He's surrounded by crawlers atop of a car leaning against the building]
Milo:
Uuuugh... Jameson! [Milo watches as the boy freaks out]Just shoot 'em! They're only crawlers!
Katie:
Should have just listened to me. I told him not to hassle the in crowd.