Chapter 9: Page 264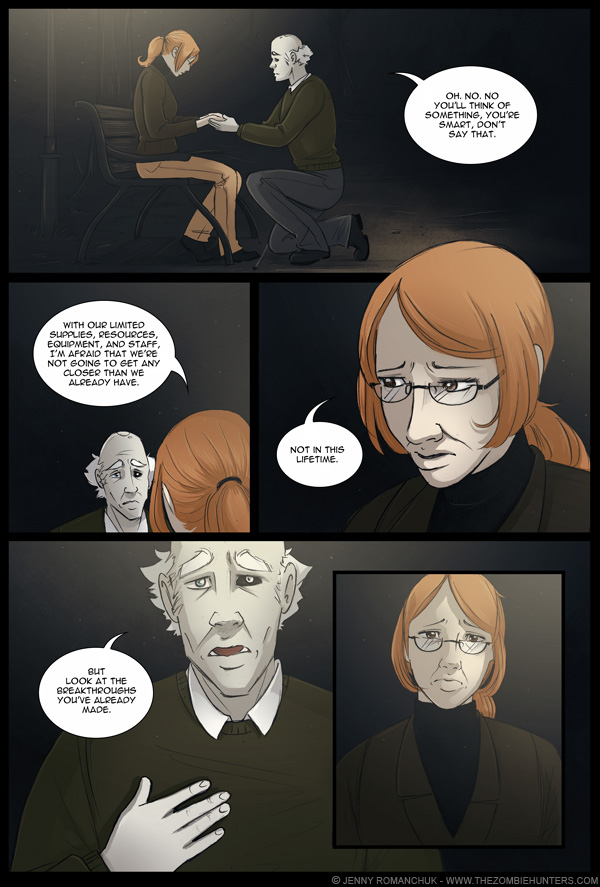 The original drawings for this page can be purchased
here!
Progress
Posted on 2010-07-12 00:00:00
Hey guys! We are having a shirt sale until the 26th! All our shirts will be 5$ off! :)
Check out the store!
~THERE WILL BE A THURSDAY UPDATE TOO! WOOOO!~
Also! I have a request! And possibly a little detective work for our website!
If you guys see ANY ads on our site that are crude, make noise, pop up, or roll over the comic, and well, basically leak out of their designated space, PLEASE contact
greg@thezombiehunters.com
and describe what you saw, what it did, what they were advertising, and if you can, provide a screenshot, and we will put the kibosh to it. We absolutely HATE that kind of advertising, you come to read the comic not to be annoyed by stupid ads. If we cannot fix this problem we are going to drop the advertiser, we will be out some money, but, seriously
you cannot pay me enough to annoy fans of the comic.
:| I am
insanely
irritated by this sudden change our advertiser has made, it seems we cannot control what ads are on the site anymore and we have to contact THEM to change it. Ugh!
So instead of zombie hunting, care to do a little annoying ad hunting?
Original script for 07-12-2010:
This script may not match the finished comic! It will, however, contain the original spelling errors and other mistakes.
Charlie:
Oh. No. No you'll think of something, you're smart, don't say that.
Megan:
[Smiles weakly] With our limited supplies, resources, equipment, and staff, I'm afraid that we're not going to get any closer than we already have. Not in this lifetime.
Charlie:
But look at the breakthroughs you've already made, [gestures to himself.]