Chapter 13: Page 355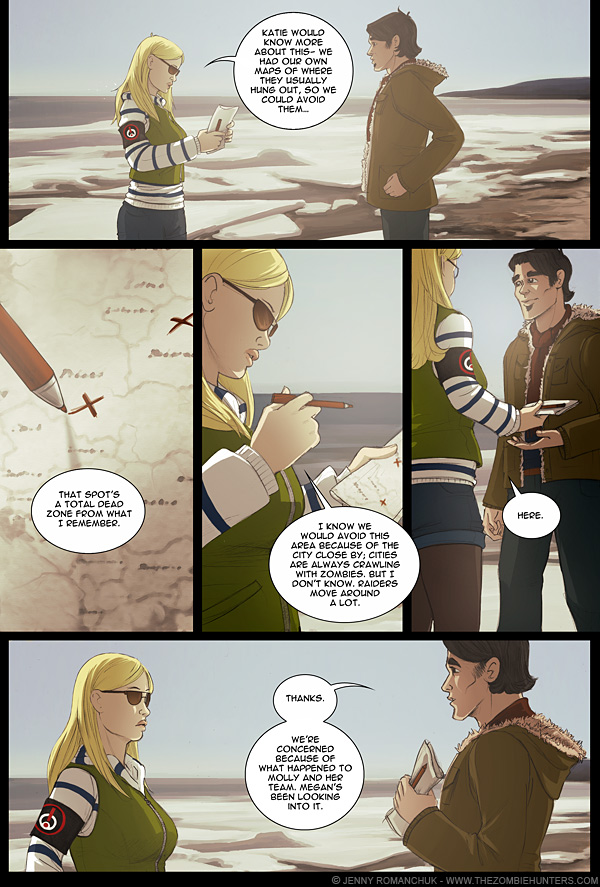 The original drawings for this page can be purchased
here!
Oh golly. It's Thursday.
Posted on 2012-03-15 00:00:00
Oh yeah. Forgot about her, she keeps popping up now and again.
Original script for 03-15-2012:
This script may not match the finished comic! It will, however, contain the original spelling errors and other mistakes.
Maureen:
[Sighs and looks] Katie would know more about this-[takes the map] we had our own maps of where they usually hang out, so we could avoid themů here, I don't think there was anything. Yeah, it's a total dead zone from what I remember. Right here- I know we would avoid this area because of the city close by, cities are always crawling with zombies. But I don't know-they move around a lot. Why?
Jasper:
We're concerned about this because of what happened to Molly and her team.