Chapter 14: Page 382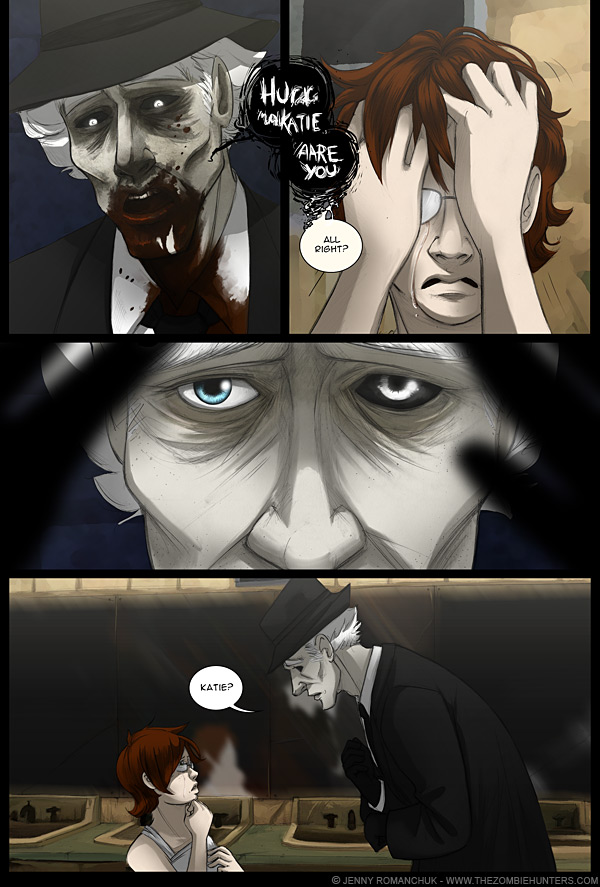 The original drawings for this page can be purchased
here!
Posted on 20120621
Oh, oh okay, it was just that thing that happens,
again.
Original script for 06-21-2012:
This script may not match the finished comic! It will, however, contain the original spelling errors and other mistakes.
Zombie
Charlie:
Katie? Are you alright?
Katie:
[Shuts her eyes, and opens them again to see Normal Charlie]
Normal
Charlie:
[Worried] Katie?