Chapter 15: Page 389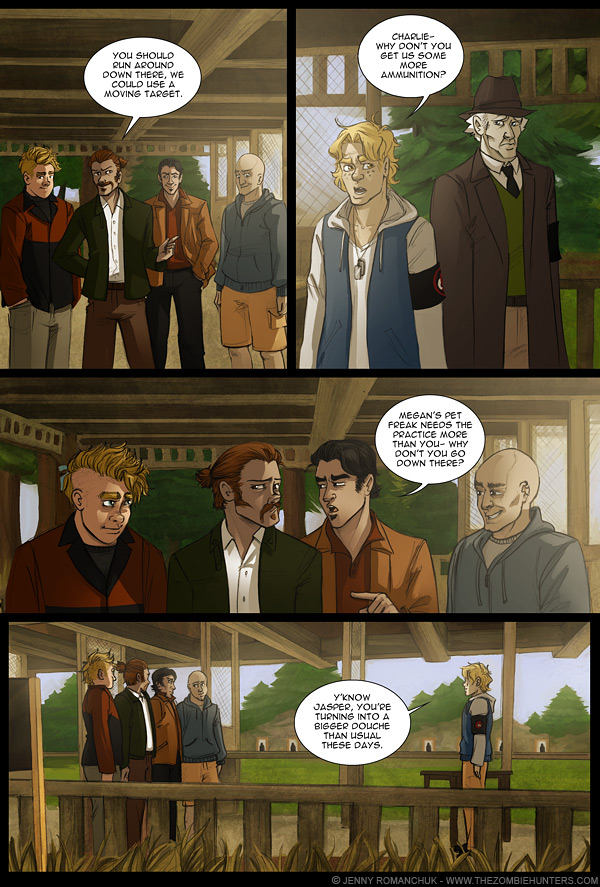 The original drawings for this page can be purchased
here!
Posted on 20120719
Hey guys! We are having a summer sale!
Go raid the store :)
Everything is 50% off 'til the end of the month! Help support the comic and get the A/C and windows fixed in our car! It's HOT outside (aaaand I got a touch of the heat stroke apparently)! So buy stuff or donate if you like, every little bit helps :)
Have a great weekend!
Greg says:
To use the sale at our Big Cartel store, enter the code SUMMERZOMBIE when you go to check out. Also check out our new art bundle! Six great pics from Jenny in wallpaper size, including a brand new shot of Jasper for all the SGMG fans!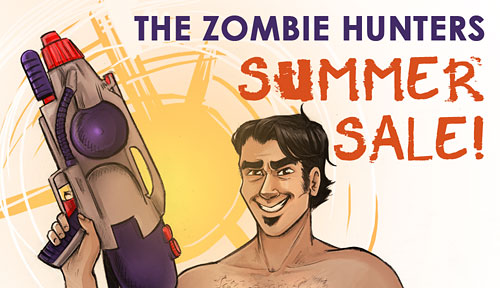 Original script for 07-19-2012:
This script may not match the finished comic! It will, however, contain the original spelling errors and other mistakes.
[You cut to Jaspers goon squad] You should run around down there, we could use a moving target. [They all laugh except for Jasper who frowns]
Milo:
[Frowns, and turns to Charlie] Why don't you get us some more ammunition? [Charlie nods and walks away]
Jasper:
[glares and slaps his buddy upside the head] Donald, you're not funny. Just throwing that out there. [Jasper makes his way over to a frowning milo]
Milo:
You're turning into a bigger douche than usual you know that?