Chapter 16: Page 407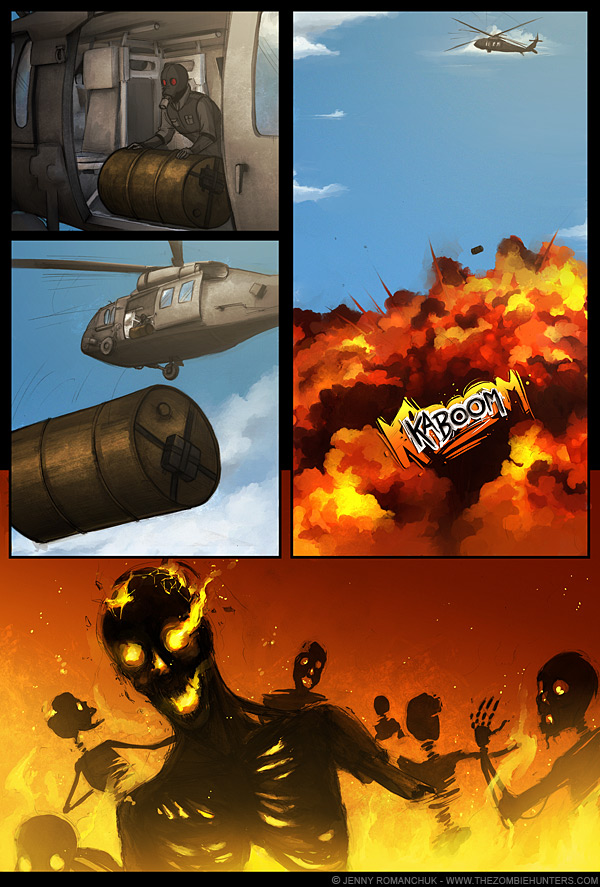 The original drawings for this page can be purchased
here!
Posted on 20120920
The weekend is almost here guys! I think I got carried away with the explosion--I just couldn't stop painting it D:
Also, I am trying to come up with some TZH sticker sets, any ideas of what you would like to see? Here is a sticker idea of our lovable Sam!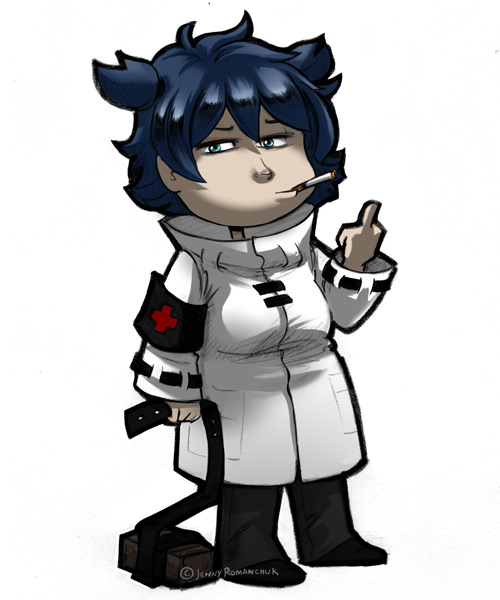 Original script for 09-20-2012:
This script may not match the finished comic! It will, however, contain the original spelling errors and other mistakes.
KaaaaBOOOOOOOOOOOOOOOOOM.