Chapter 16: Page 414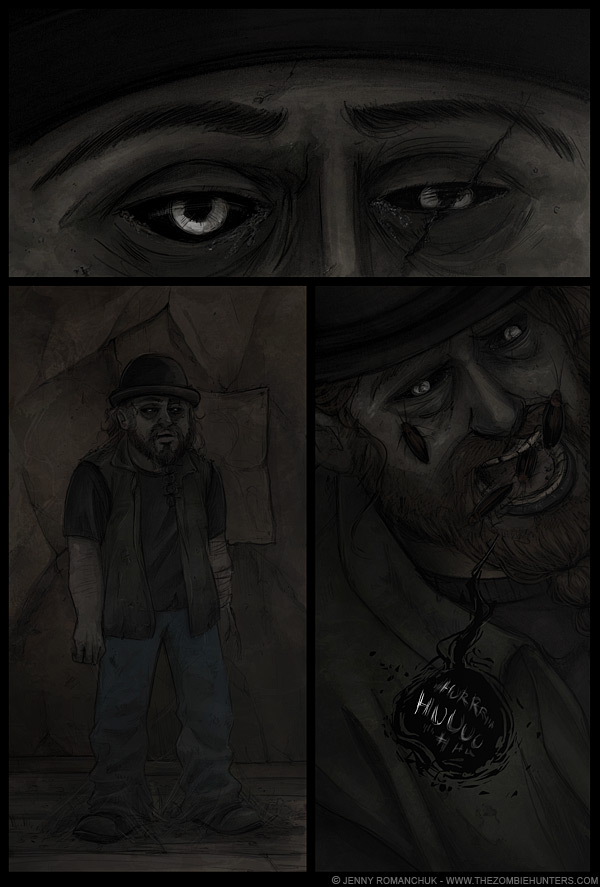 The original drawings for this page can be purchased
here!
Posted on 20121015
The reveal! This is one of my ol graphic design classmates Justin! He is a super cool guy
who makes super cool stuff!
Check him out! :D
Original script for 10-15-2012:
This script may not match the finished comic! It will, however, contain the original spelling errors and other mistakes.
The reveal of juuussstiiin the zombiiiieee~