Chapter 17: Page 444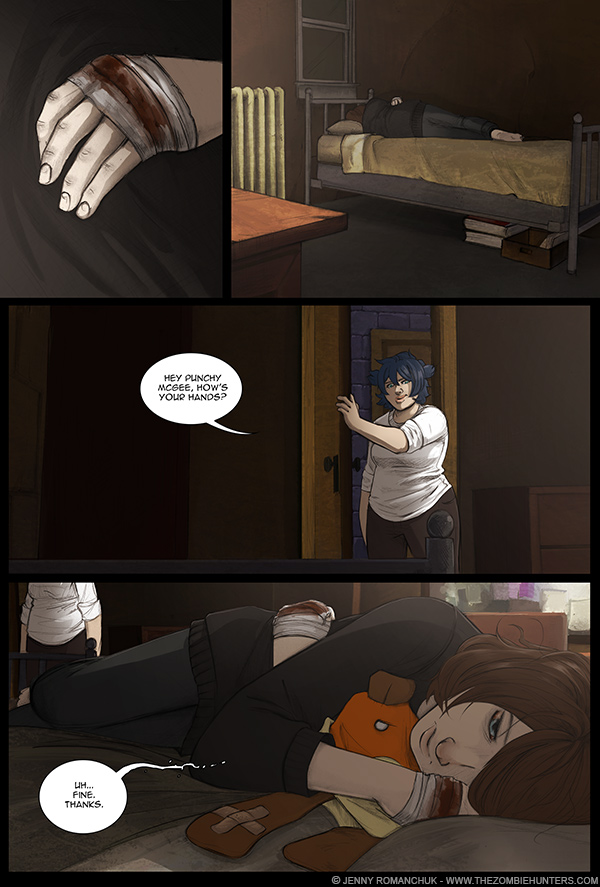 The originals for this page are not yet available.
Posted on 20130131
Whoops! An hour late on this update--sorry guys! Life tends to happen when you least expect it haha.
Original script for 01-31-2013:
This script may not match the finished comic! It will, however, contain the original spelling errors and other mistakes.
Sam checks in on Jenny. Jenny mumbles that her hands are okay.