Chapter 18: Page 452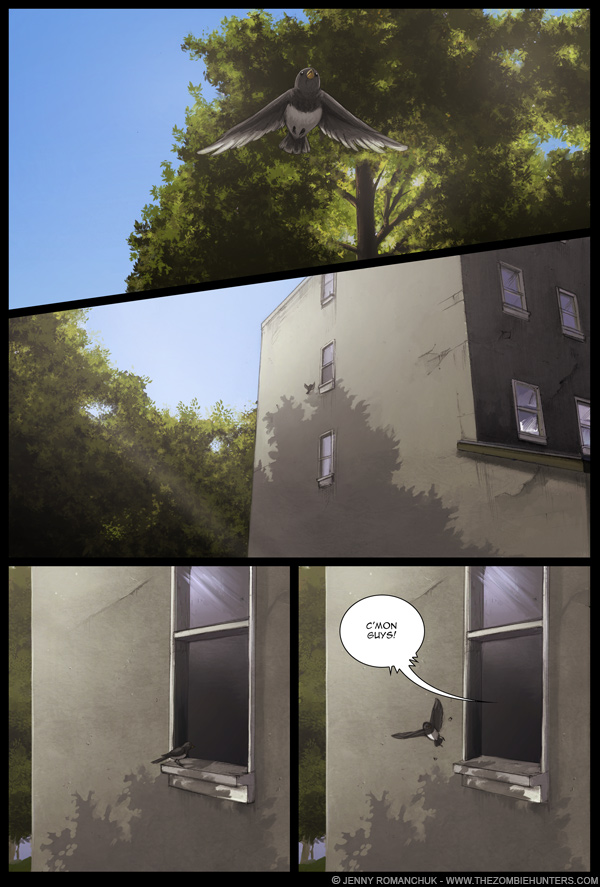 The originals for this page are not yet available.
Posted on 20130228
Greg says I should write more in here, but I never know what to write about.
I do a lot of establishing scenes with animals especially birds. Maybe I should try a different animal.
Giraffes yisss.
Original script for 02-28-2013:
This script may not match the finished comic! It will, however, contain the original spelling errors and other mistakes.
Page:
Junco flies out of the tree and it flies over the barracks.
Lands in a window, and flies away when shouting happens.
Jenny:
C'mon guys!!