Chapter 18: Page 455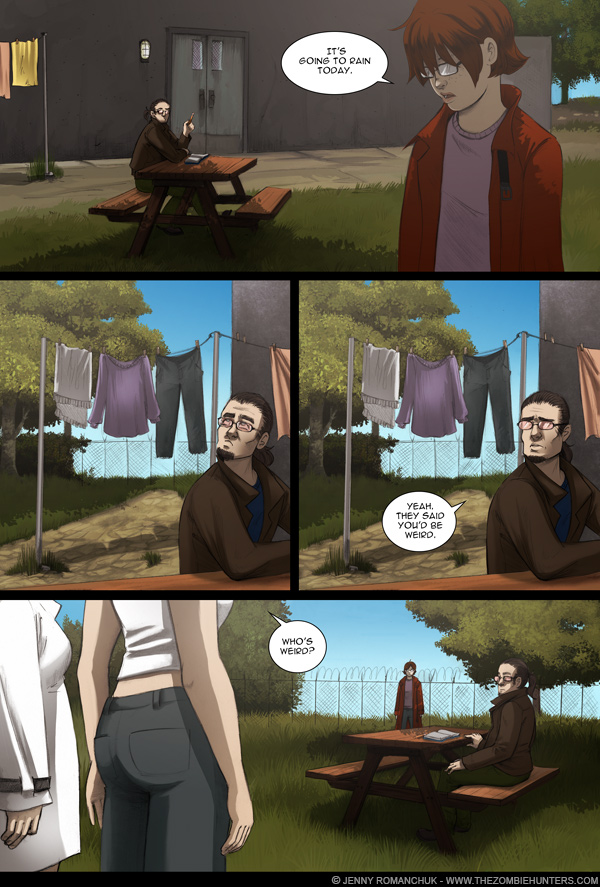 The original drawings for this page can be purchased
here!
Original script for 03-11-2013:
This script may not match the finished comic! It will, however, contain the original spelling errors and other mistakes.
Voice: I can't believe they let you on missions.
Katie:
It's going to rain today.
Dan:
[ Looks up at the sky, its bright blue. Mutters] They said you'd be weird.
Maureen:
Who's weird?