Chapter 18: Page 468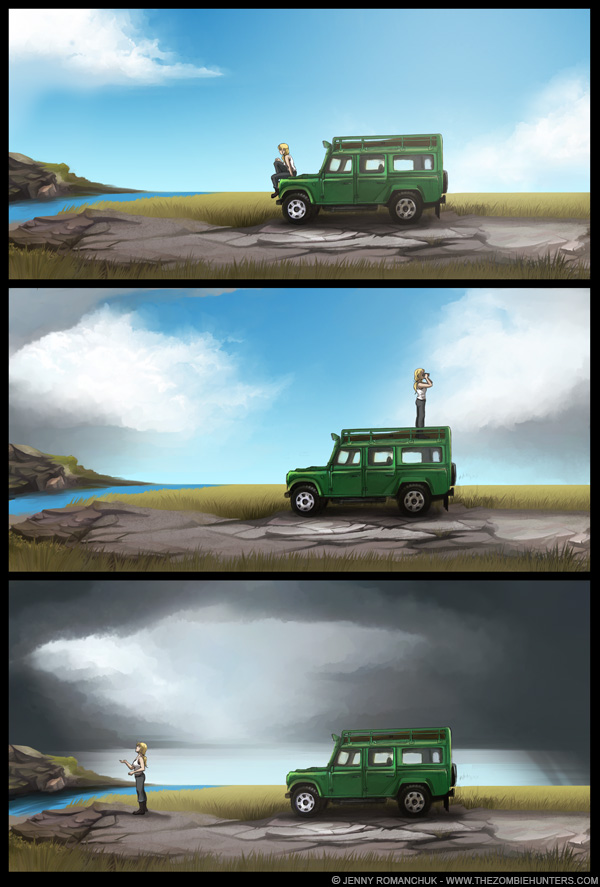 The originals for this page are not yet available.
Posted on 20130506
I think I have a cloud addiction?
Also I made some concept art! Georgia! The leading lady for my new webcomic project, It took me a good solid year to come up with Georgia's final design. I was waffling between several ideas and choices for her hair colour and eyes, but I finally have settled on this! (I think).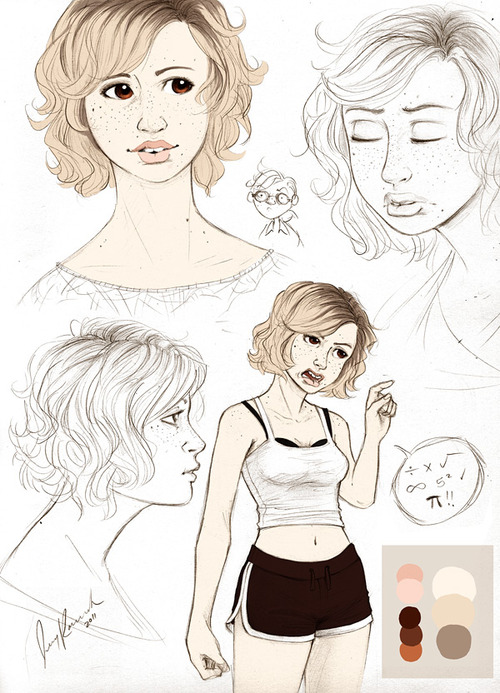 Now here I am playing around with different colouring techniques right now. I am looking to find a simple and easy way of colouring my future comic project-and this is NOT it! This took me entirely too long to do. So back to the drawing board I suppose!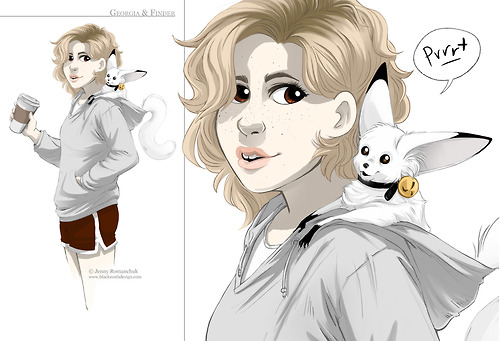 More updates on this project can be found on my
blog
and
blackmothdesign.com
Original script for 05-06-2013:
This script may not match the finished comic! It will, however, contain the original spelling errors and other mistakes.
Maureen waits as clouds roll in.