Chapter 20: Page 515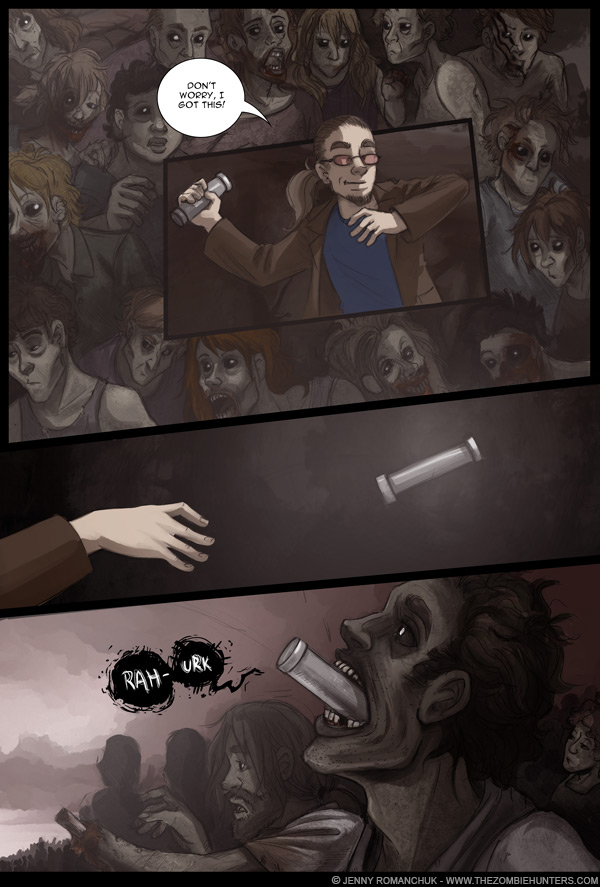 The originals for this page are not yet available.
Posted on 20131017
Nice shot!
This is what you get for running with your mouth open.
Original script for 10-17-2013:
This script may not match the finished comic! It will, however, contain the original spelling errors and other mistakes.