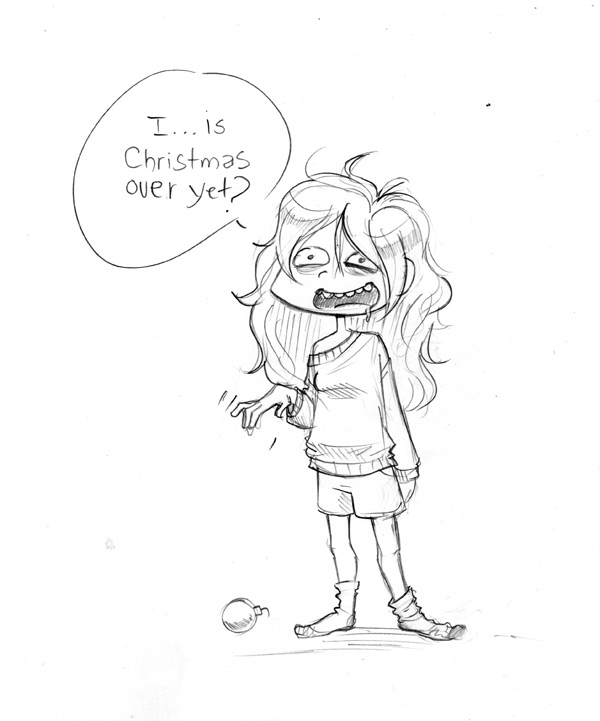 The originals for this page are not yet available.
Posted on 20131230
I LOVE EVERYONE IN MY FAMILY HOWEVER IF I DON'T GET ALONE TIME I GO CRAZY.
COMICS START AGAIN ON THURSDAY
MORE UPDATES ON THE BOOK LATER
Original script for 12-30-2013:
This script may not match the finished comic! It will, however, contain the original spelling errors and other mistakes.