Chapter 2: Page 57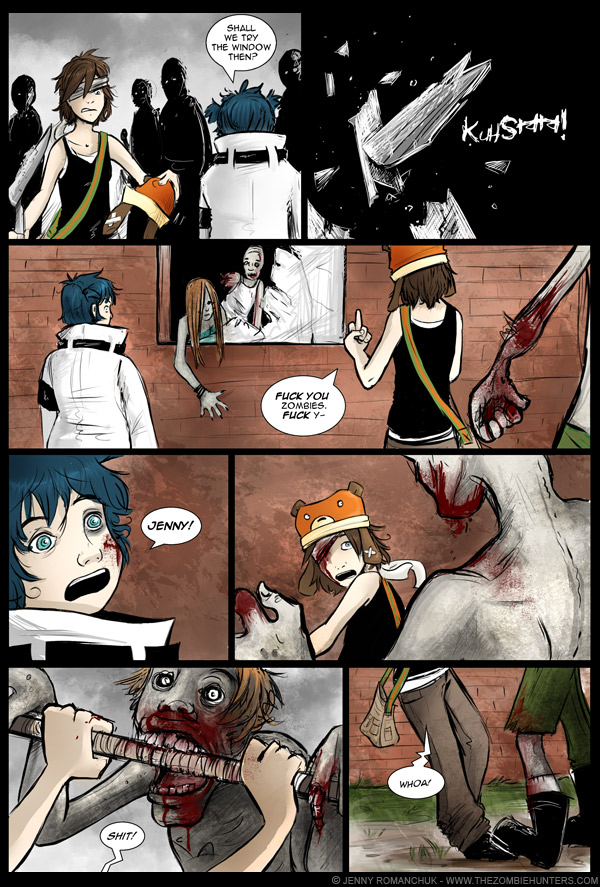 The originals for this page are not yet available.
57 - Back From Hiatus!
Posted on 2007-01-09 23:46:34
HAAAAAY GUYZ
WE'RE BACK.
Original script for 01-09-2007:
This script may not match the finished comic! It will, however, contain the original spelling errors and other mistakes.
[zombies break through the door/glass of the building, ]
Sammie:
Give us a fucking break!