Chapter 2: Page 59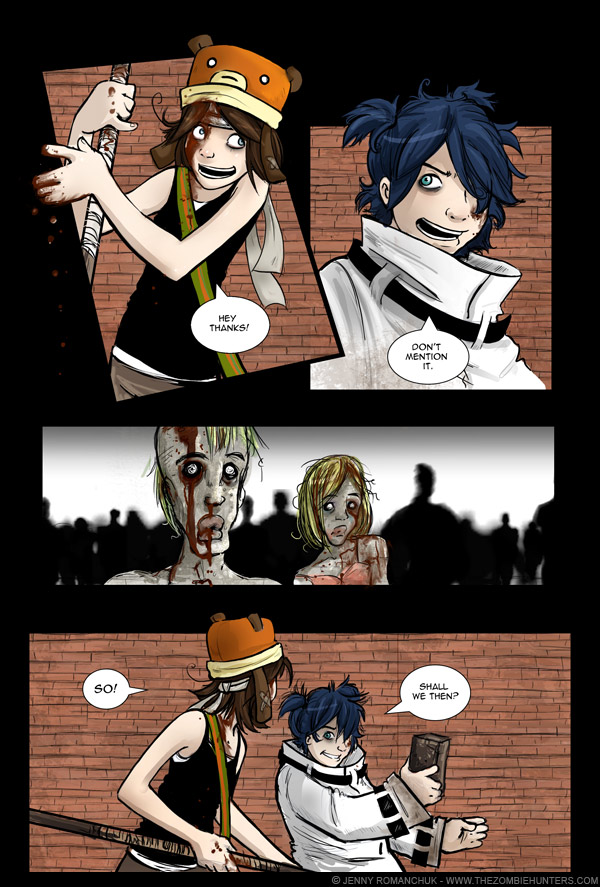 The original drawings for this page can be purchased
here!
59 - Pimped and Plugged
Posted on 2007-03-26 23:49:36
Hey everyone! Welcome back! Sorry for the comic going offline for about a week or so. But! We managed to get everything sorted out before todays update :D Yay!
A huge thanks goes out to
Something Positive
for pimping us out! It's really appreciated, we are in dire need of readers hahah.
Speaking of pimping out I have a few comics that I have had kicking around that I believe deserve more readers as well :)

The Dreamwalker Chronicles
: A lovely and unique comic! Holds breathtaking artwork and a very intriguing storyline about Native American folklore.
Roza and the Horse Prince
: A new beautifully illustrated comic. Full of movement, fun characters, horses, and curses! :D
Lackadaisy Cats
: I love love love the prohibition period. Ooodles of Art Deco, gams, speakeasy's, and gangstas! All kitty-a-tized with amazing art. Definitely worth a read.
Original script for 03-26-2007:
This script may not match the finished comic! It will, however, contain the original spelling errors and other mistakes.
[then they exchange glances, Sammie grabs a weapon, and then they start to clear a path... ]