Chapter 21: Page 560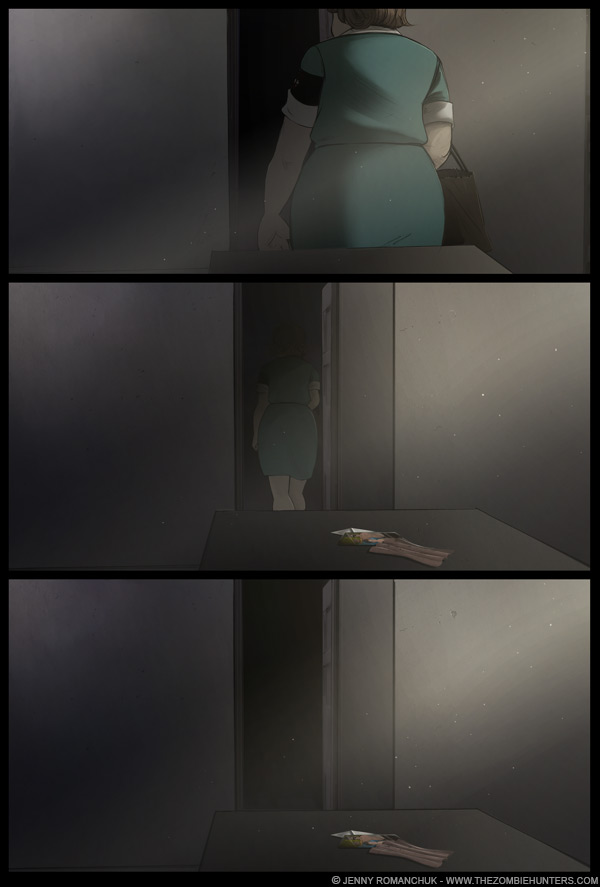 The originals for this page are not yet available.
Posted on 20140515
Hopefully people see that she is walking into an empty room, I wanted to make this image as stark as possible but I had trouble. :c
Original script for 05-15-2014:
This script may not match the finished comic! It will, however, contain the original spelling errors and other mistakes.