Chapter 4: Page 123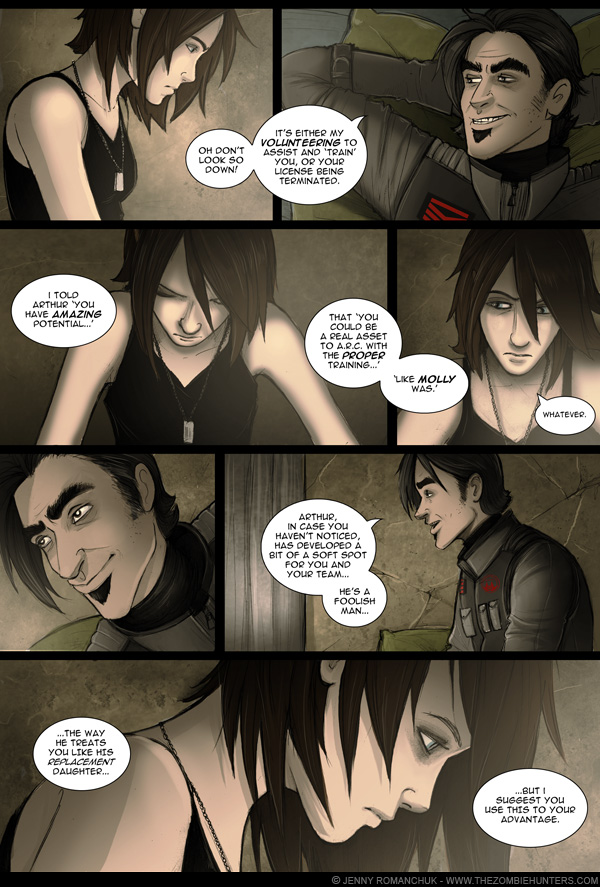 The original drawings for this page can be purchased
here!
123 - Grad Exhibit!
Posted on 2008-04-07 00:00:32
Hey fellaz! Sorry for not responding to emails, I haven't been near a computer hardly at all this week! My Graduate Show was this weekend, and I have to say--SO hectic! But everything went well, there will be an update (with pictures) later on this week once I get not-so-busy.
But Here is some samples: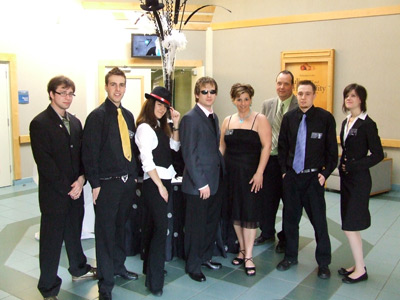 My entire class (and my teacher) Very small graduate class this year, I believe we started with 30 ish? (I am the one on the very end on the right).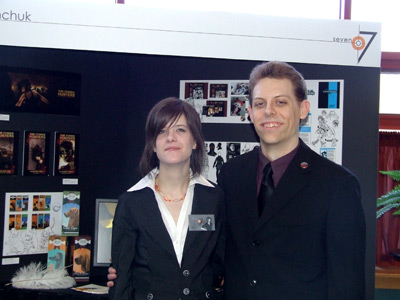 Greg (The guy who does the code for the TZH site) and myself in front of my grad display! Woo! Greg came all the way up from North Carolina to be there =D
I am considering selling the professional prints I made for the display if people are interested. There are tons, all mounted nicely on foamcore board.
But! It'll be a while before I respond to any emails, I have less than a week left of school and I have a shit ton of projects to do still. Projects that I thought were due later...but turns out they are actually due in...4 days...which makes me very unhappy!
See you guys next week!
Original script for 04-07-2008:
This script may not match the finished comic! It will, however, contain the original spelling errors and other mistakes.
Jenny:
[Grumbles and begins to walk to her desk to sort papers]
Jasper:
Oh, don't be so down- you know your license would be terminated, and you'd be doing infected civilian grunt work if I hadn't volunteered to 'assist' and train you. I told Arthur that you've got potential... You could be a real asset with the proper training. Like Molly was.
Jenny:
[Jenny frowns] Whatever.
Jasper:
[Sits up and begins walking over] Arthur, incase you haven't noticed, has developed a bit of a soft spot for you and your team. It's kind of pathetic, really. He's a foolish man, but I suggest you use this flaw of his to your advantage. You and your team get away with so damn much. [Jenny frowns]
He treats you like his replacement daughter. [Examines Jenny and scratches chin]