Chapter 10: Page 288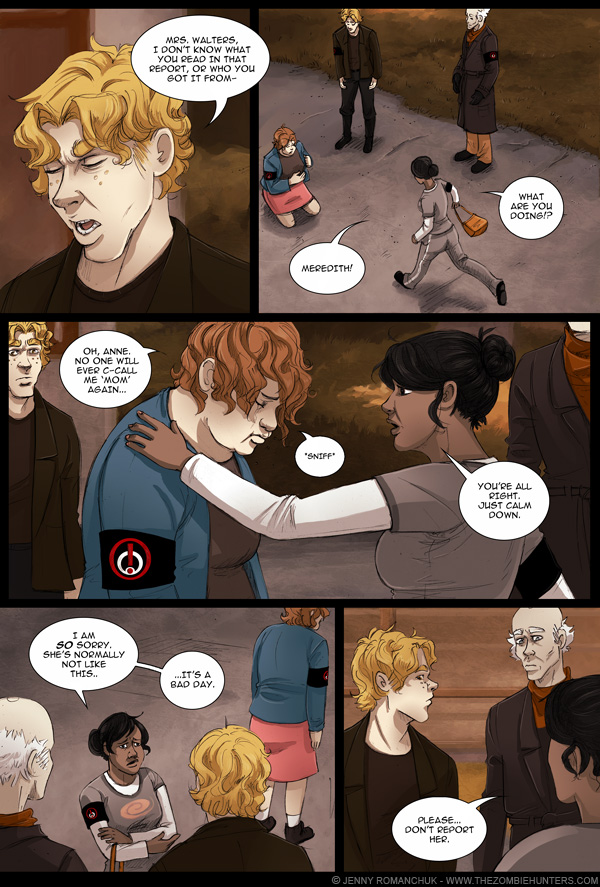 The original drawings for this page can be purchased
here!
Awards Thingy.
Posted on 2010-11-22 00:00:00
Hey guys! I'm in Toronto now. Why? I have been nominated for most recent graduate, for the
Premier awards for Ontario Colleges.
Presented annually to six recipients, the Premier's Awards for Ontario College Graduates celebrate the outstanding contributions college graduates make to Ontario and throughout the world. Nominations are submitted from each of Ontario's 24 colleges in six categories: Business, Creative Arts and Design, Community Services, Health Sciences, Technology and Recent Graduate.
So, whee!
ALSO! Book news!
At this point we have gotten our proof copies done. I'll have pictures of everything for next Monday to show everyone how it all works. Unfortunately, we won't be able to have the books into people's hands by Christmas. We were really hoping that we could, but the factory won't be finished with them until the 6th of December. Again, we'll have more on this, along with (hopefully!) a final date on next Monday.
Original script for 11-22-2010:
This script may not match the finished comic! It will, however, contain the original spelling errors and other mistakes.
Jmom: Oh, Anne. [Jmom is sobbing on her knees] I have nothing; my baby was all I had left-ever since Paul died…[trails off]
Anne: Shhh I'm here, you are all right. [To Milo] I am so sorry, she hasn't been herself for months; it's getting really bad. Apparently she got someone to give her the reports… she read them and-
Milo:
Katie nearly died too.
Anne: I'm so sorry.
Milo:
Just, get her out of here. Please.