Chapter 11: Page 297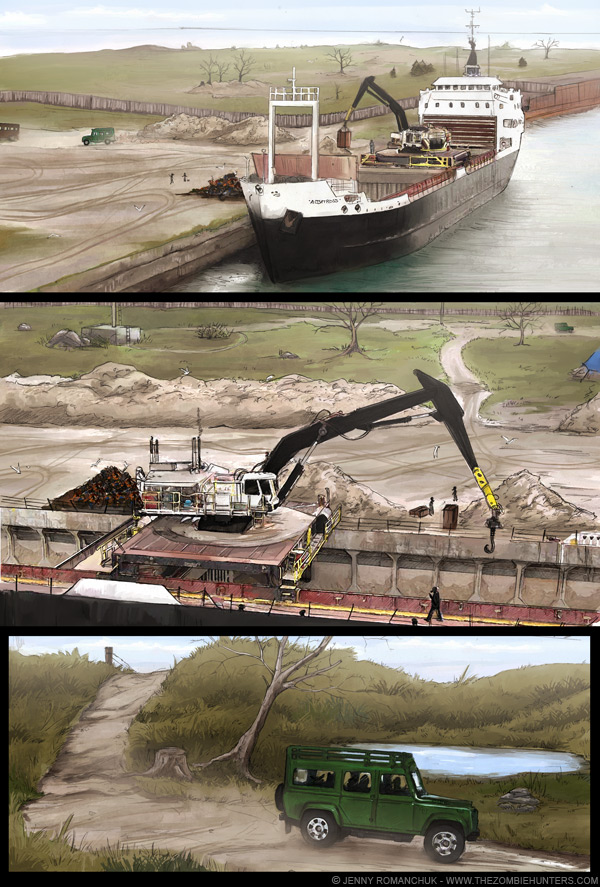 The original drawings for this page can be purchased
here!
It's Dump, it's Dump, it's Dump!
Posted on 2011-01-31 00:00:00
Hey gang! This is the first comic since I got to NC. I'm so happy to finally be here!
ALSO! I am here, and the books are here, and that means that PREORDERS ARE OVER! I've got a HUGE PILE of books that I need to sketch and sign. I'm gonna be getting those done ASAP, so you should be getting them in the mail in the next few days and weeks. THANK YOU ALL for your patience with all of this! I've tried to make these worth the wait :)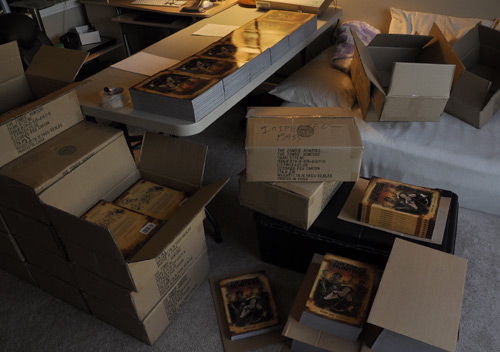 Now that the preorder period is over, anybody who wants a copy of book one can buy one in the store. It'll be sent out within two or three business days just like everything else. I won't sign these, but they'll get there quick like a bunny!
We've got a LOT of books.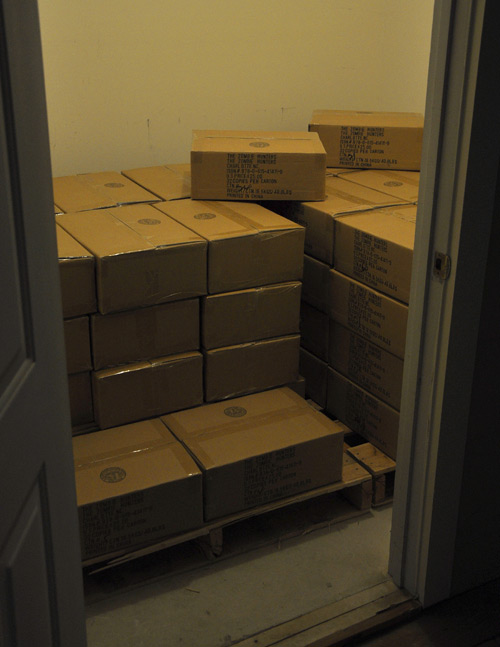 Original script for 01-31-2011:
This script may not match the finished comic! It will, however, contain the original spelling errors and other mistakes.
Putting trash on the ground and covering it with dirt.
See the car with TZH crew drive away.