Chapter 11: Page 326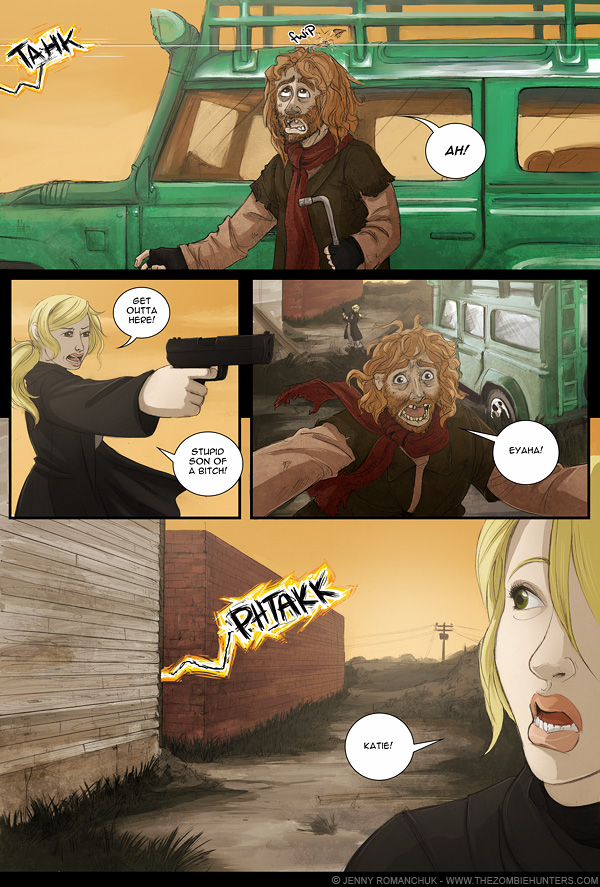 The original drawings for this page can be purchased
here!
Red Halo Patches & a Book Signing!
Posted on 2011-10-10 00:00:00
HOLY BALLS!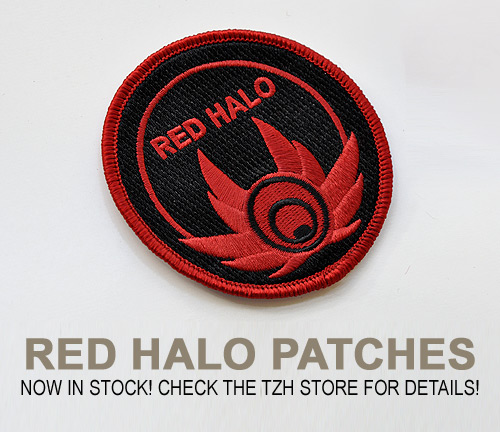 AAAAA!
Also!
In the Chapel Hill NC area?
Come see me at Chapel Hill Comics on Sat, Oct 22, 5-7pm! I'll be doing a book signing, selling merch, and having a good time! If you can't make it send good vibes! :)
For more information:
Check out the Chapel Hill Comics' Website!
The events facebook page!
Hope to see you there!
Happy Fanksgivings! My Canadian Homies!
Original script for 10-10-2011:
This script may not match the finished comic! It will, however, contain the original spelling errors and other mistakes.
[begins scaring the other guy away from the vehicle by shooting around him. The man flees.] Get outta here you stupid son of a bitch! [Maureen is quick to notice that Katie is not there. There is a gunshot.] Katie!!