Chapter 14: Page 371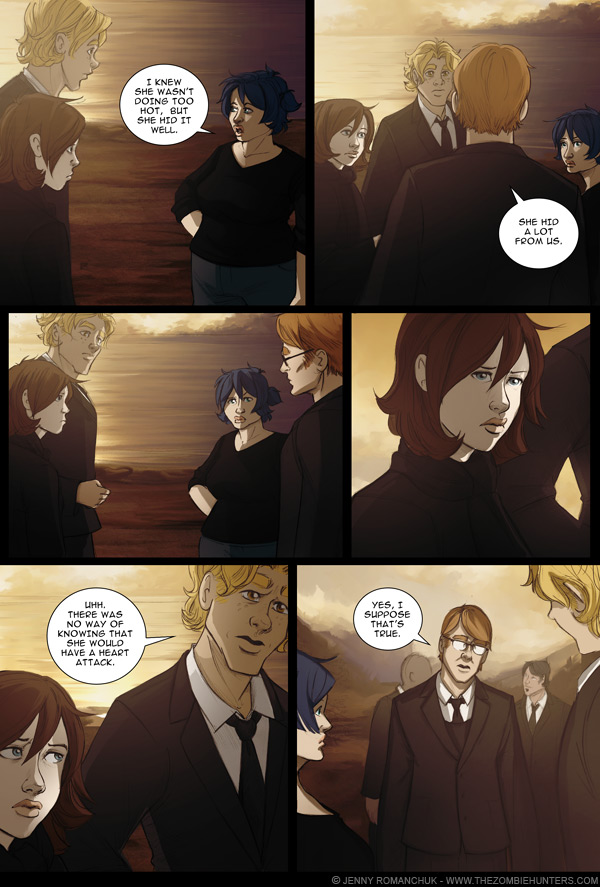 The original drawings for this page can be purchased
here!
Posted on 20120514
Sammie is going to be hanging with us this summer! So exciting :) Hope all the moms out there had a happy mothers-day including mine, HI MOM! I LOVE YOU.
Also Arthur is a bit of a creeper it seems :/
Original script for 05-14-2012:
This script may not match the finished comic! It will, however, contain the original spelling errors and other mistakes.
Arthur:
She hid her illness from all of us… She hid a lot from us. [He stares at Jenny for a longer time then normal. Milo cuts in.]
Milo:
There was no way of knowing that she would have a heart attack.

Arthur:
[Pause]I suppose that's true. [He stares a bit more]