Chapter 16: Page 417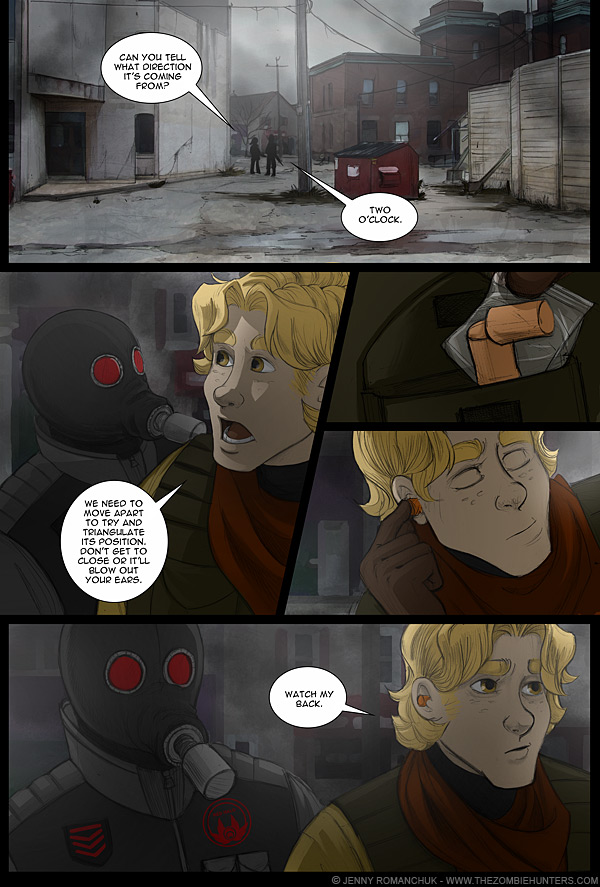 The original drawings for this page can be purchased
here!
Posted on 20121025
Hopefully no one is thinking Milo is sticking baby carrots in his ears ;)
Original script for 10-25-2012:
This script may not match the finished comic! It will, however, contain the original spelling errors and other mistakes.
Both Milo and Jasper freeze.
Milo:
[quietly] Fuck. Can you tell what direction it's coming from?
Jasper:
Two, maybe three o'clock'
It howls again.
Milo:
Two O'clock. We need to move apart to try and triangulate it's position. Don't get in within a few meters of it- or it'll blow out your ears.
Jasper:
Got it.