Chapter 16: Page 418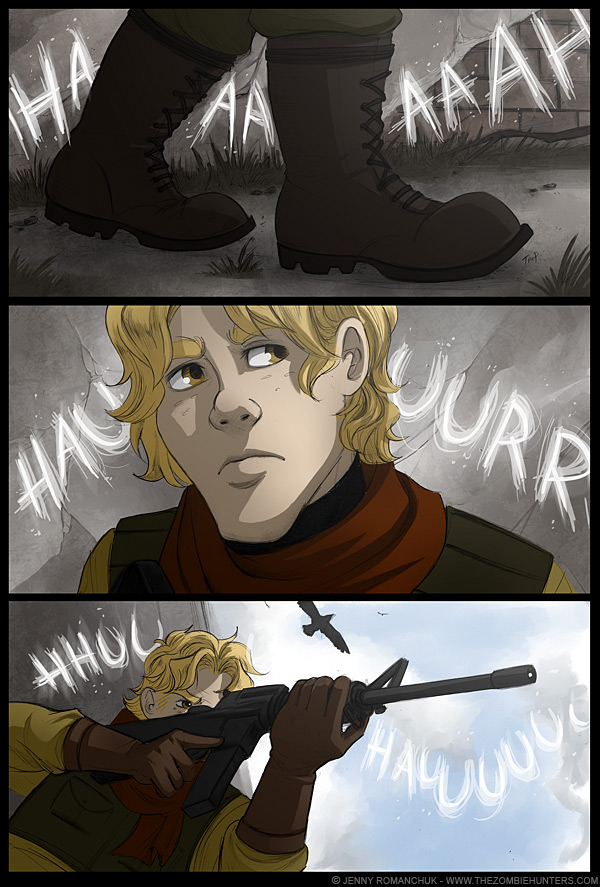 The original drawings for this page can be purchased
here!
Posted on 20121029
Picture zombie whale-songs and you got the sound I am looking for. :D
Edit:
We've had reports that one of our ads was displaying pornographic content. The advertiser has now been banned, and we just want to say again that this is not something we permit or approve of AT ALL. We apologize to anyone who was offended or got in trouble at work. If you ever encounter ads that you find offensive or distasteful, or if the ads are otherwise not safe for work, please send an email to greg@thezombiehunters.com and we will take care of it immediately. -Greg
Original script for 10-29-2012:
This script may not match the finished comic! It will, however, contain the original spelling errors and other mistakes.
NA