Chapter 17: Page 441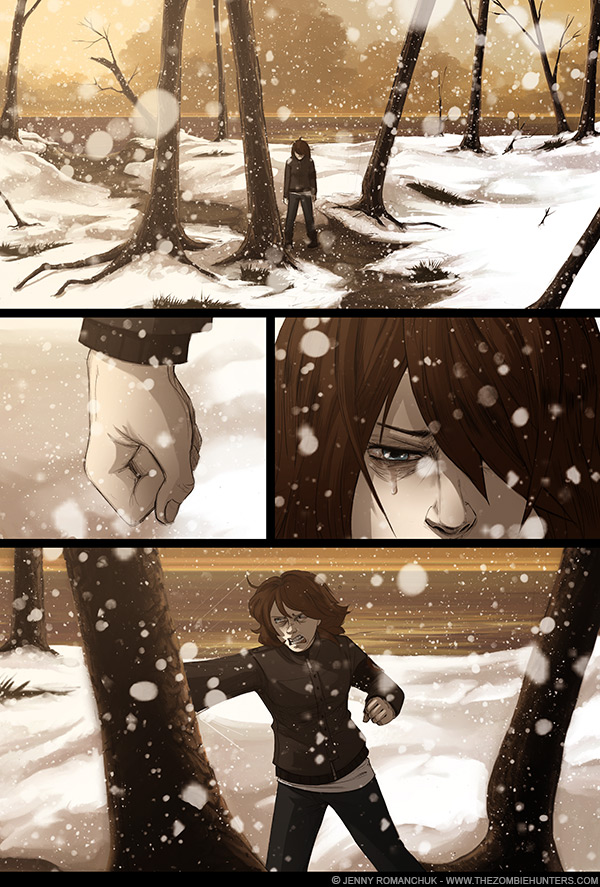 The original drawings for this page can be purchased
here!
Posted on 20130121
Sopent waaay to much time on the background to only cover it up with snow :|
Original script for 01-21-2013:
This script may not match the finished comic! It will, however, contain the original spelling errors and other mistakes.
Jenny walks into the woods and punches trees.