Chapter 17: Page 442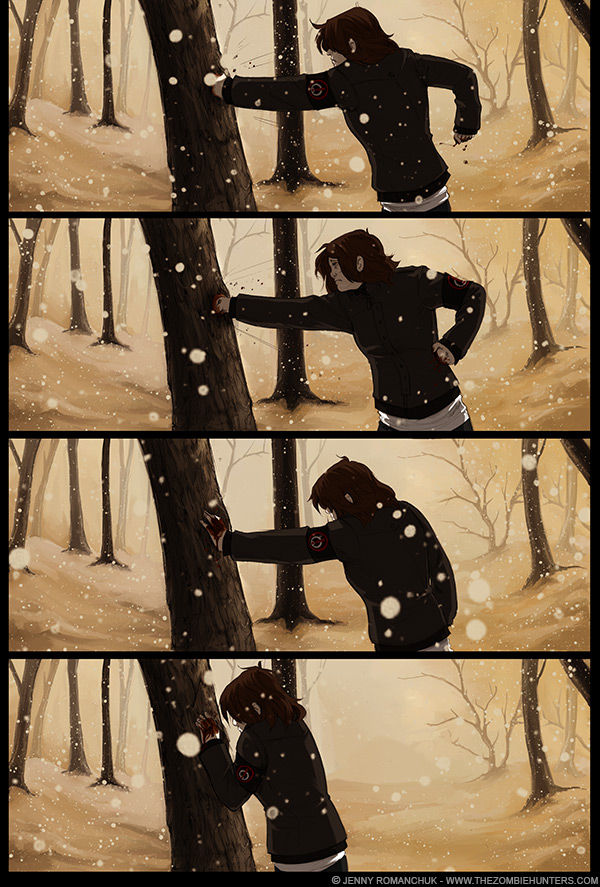 The originals for this page are not yet available.
Posted on 20130124
Reported back to the immigration mothership. So far, so good :)
Original script for 01-24-2013:
This script may not match the finished comic! It will, however, contain the original spelling errors and other mistakes.
Punchin' the trees!