New comic!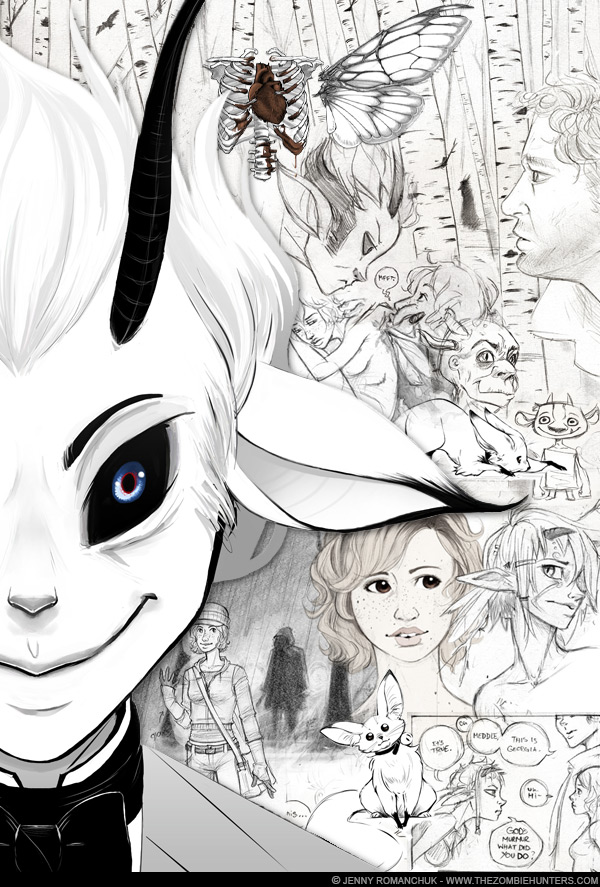 The originals for this page are not yet available.
Posted on 20130328
Hey guys! Sorry there is no update today, Greg's Grandfather passed away earlier this week and we have been getting ready for the funeral, and traveling to said funeral, etc.
Updates will resume again on Monday
!
I would also like a chance to officially talk about something I have started working on in 2010! A new webcomic! Hopefully it will be launching this winter. The Zombie Hunters will continue to update in tandem with this new comic as well-- so no worries about TZH ending real soon (I believe I have approximately 2-4 years of storyline to complete with TZH.)
What's the new comic about?
I don't want to divulge too too much, but its something completely new from TZH. New world, new characters, setting, storyline etc. Its an urban fantasy, murder-mystery-type-story. I'll post more updates as we get closer to the launch! So stay tuned! :)
Original script for 03-28-2013:
This script may not match the finished comic! It will, however, contain the original spelling errors and other mistakes.
NA