Chapter 18: Page 460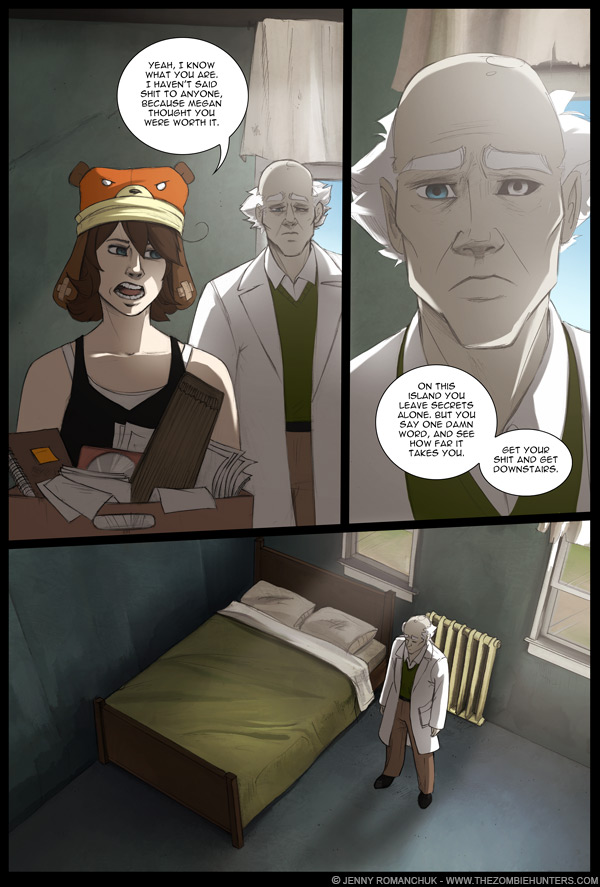 The original drawings for this page can be purchased
here!
Posted on 20130401
No April fools jokes here folks! Just a comic! ;)
edit:
Greg says:
Hey gang, just found out the forums were down. Sorry about that- I'll get them up as soon as possible. And please, if there are problems with the site you can always email me at greg@thezombiehunters.com and I'll get them fixed as fast as possible.
Original script for 04-01-2013:
This script may not match the finished comic! It will, however, contain the original spelling errors and other mistakes.
NA