Chapter 18: Page 461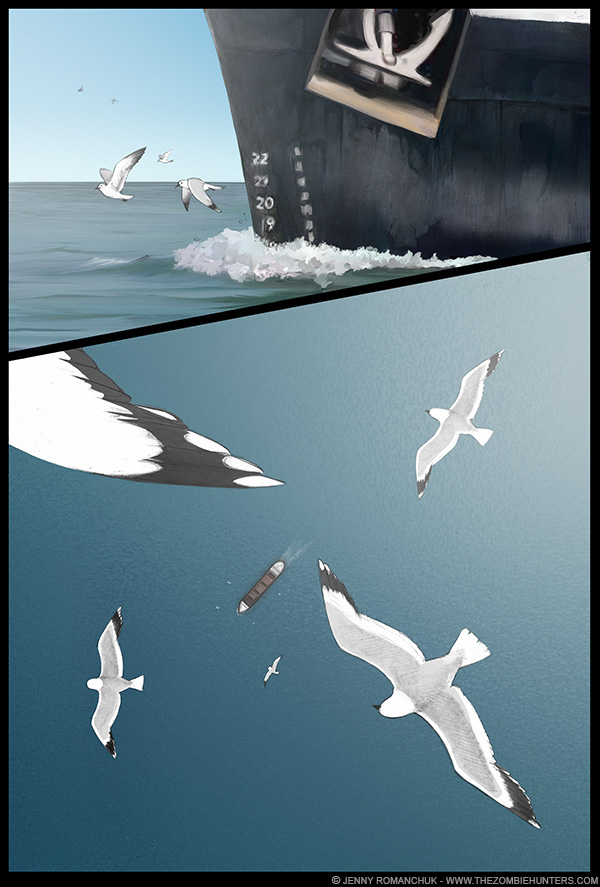 The originals for this page are not yet available.
Posted on 20130411
Okay I'm back! And I am still catching up on work fun fun!
Also, Greg is getting ready to restart the store and stuff, and so he's asked me to pass along our new
survey
. This one is just questions about how old you guys are and where you live and stuff. Please fill it out- it'll help us to estimate shipping costs and things like that :) As always, you get a cool new desktop wallpaper for doing the survey, even if you just hit 'not telling' for every question. The wallpaper is one of the characters from my next comic, so check it out!
Original script for 04-11-2013:
This script may not match the finished comic! It will, however, contain the original spelling errors and other mistakes.
Ship from an aerial view with gulls flying about.