Chapter 18: Page 472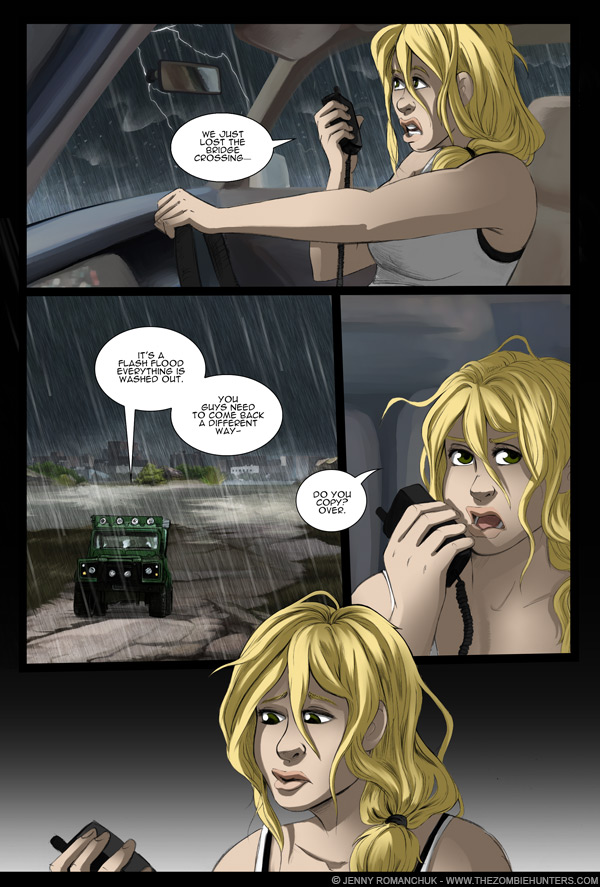 The originals for this page are not yet available.
Posted on 20130520
I love summer because of the storms *__*
Original script for 05-20-2013:
This script may not match the finished comic! It will, however, contain the original spelling errors and other mistakes.
Mau:
[Grabs radio] We just lost the bridge-you guys need to come back a different way.
Mau gets nothing but silence.