Chapter 20: Page 513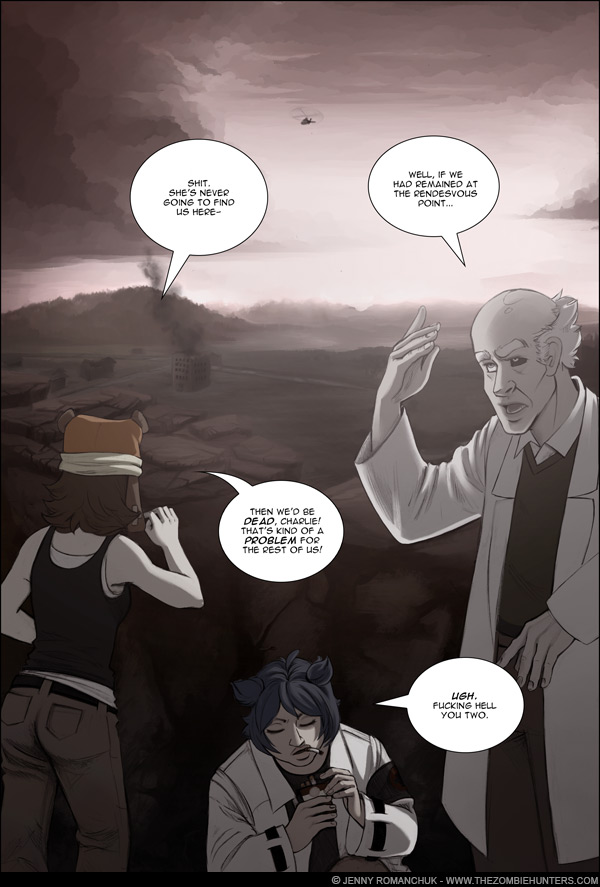 The originals for this page are not yet available.
All the clouds!
Posted on 20131010
Jenny got distracted painting clouds! Comic will be up soon :D
Sorry for the delay- got caught up working on the book.
** Okay comic finally up, its 4:30am and I am tiiiired. This is actually piece one of a double page spread :)
Original script for 10-10-2013:
This script may not match the finished comic! It will, however, contain the original spelling errors and other mistakes.
clouds clouds clouds!