Chapter 20: Page 521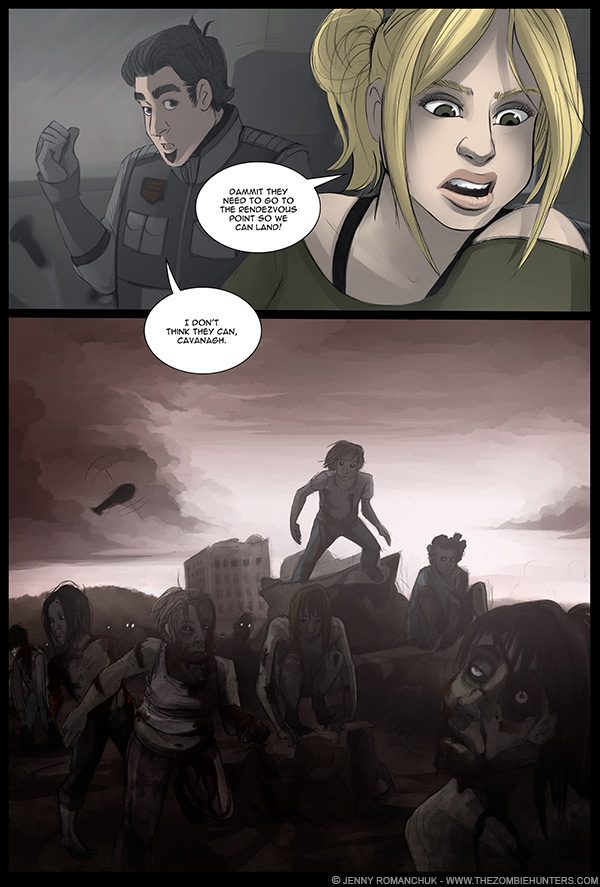 The originals for this page are not yet available.
Kickstarter peeps! PLEASE READ THE NEWSPOST!
Posted on 20131111
It's a zombie mosh pit down thar!
Right now I'm working on the final touches for book 2- we're trying to go to proofing on Friday if at all possible.
I've got the extra art done, and the copy edits are in, and I'm putting together the bonus comic now. BUT I AM MISSING A RED SHIRT! Greg's been sending folks emails for me as I come up with ideas or extra needing of reference photos. But we have one red shirt who hasn't sent any pics at all! Please, check your email that is used with your kickstarter. Make sure you respond to the survey. And if you're our missing redshirt, send me your pictuuuuresssss! If I don't get your piccy I can't put you in the book. And I can't make folks wait extra time any more either. Friday's our final deadline and we can't wait any longer. :(
Original script for 11-11-2013:
This script may not match the finished comic! It will, however, contain the original spelling errors and other mistakes.
Maureen:
Dammit! They need to go to the rendezvous point so we can land!
Jasper:
I don't think they can, Cavanagh