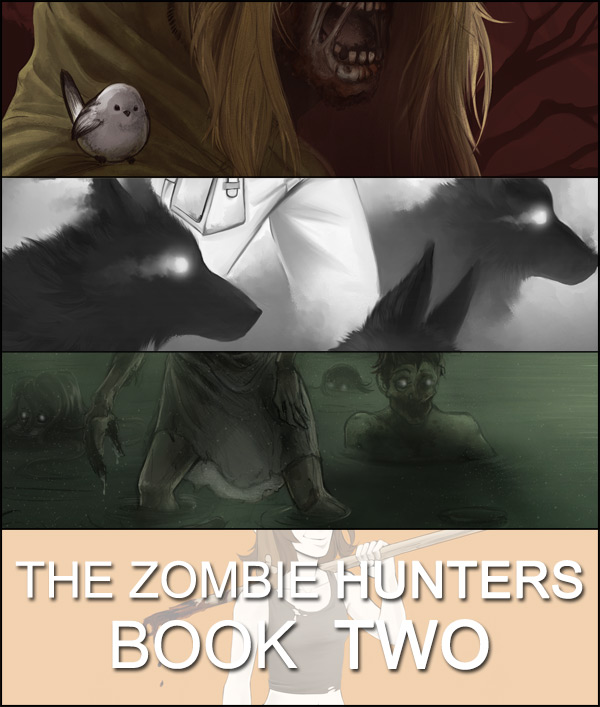 The originals for this page are not yet available.
Posted on 20131212
Here are some snippets of artwork that'll appear in book 2! It's getting close, the mini comic is done being drawn-- now I gotta colour it!
Original script for 12-12-2013:
This script may not match the finished comic! It will, however, contain the original spelling errors and other mistakes.