Chapter 20: Page 531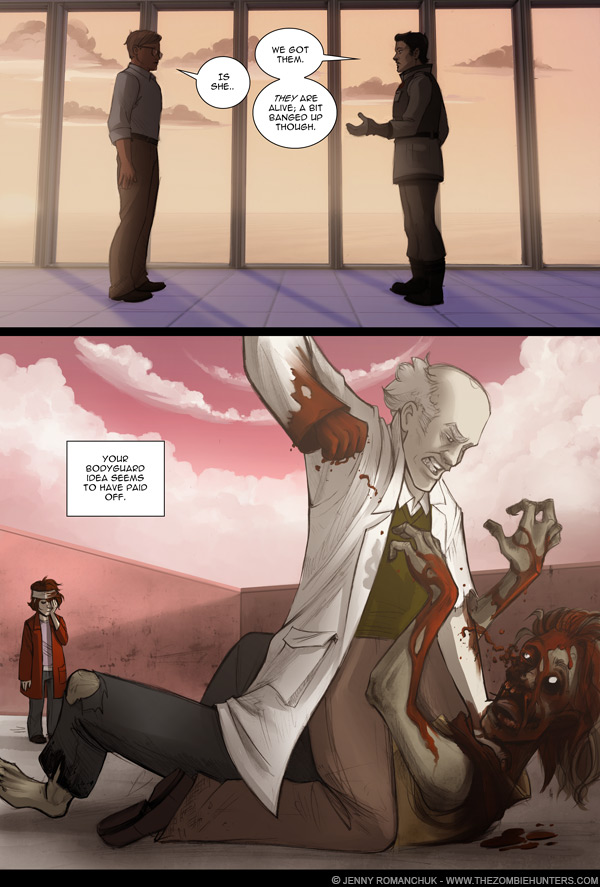 The originals for this page are not yet available.
My right arm is fixed just in time to wreck my left arm!
Posted on 20140127
I've gotta do more to get these up on time! I just need to finish colouring and it should be up in a few minutes if it isn't already!
But now we start to see those reports!
As far as the book is going, I've got two and a half pages left to color for the bonus comic. Then it'll go off to the printer for a way-delayed proofing! I'll make the remaining couple of extra bonus art pieces for the digital version after that, and everyone getting a digital copy should get their download link at that point. So, hopefully really soon now?
Greg's still redoing my workspace, but the drafting table is AWESOME for making life easier. Greg was able to make some custom brackets to mount my light table underneath as well, so that's good too. My drawing hand is doing great now!
Somehow my left arm is completely buggered, though. :(
It's amazing how much you use your left hand when working. It's been a bit of a hard time getting this comic done.
Original script for 01-27-2014:
This script may not match the finished comic! It will, however, contain the original spelling errors and other mistakes.