Chapter 21: Page 547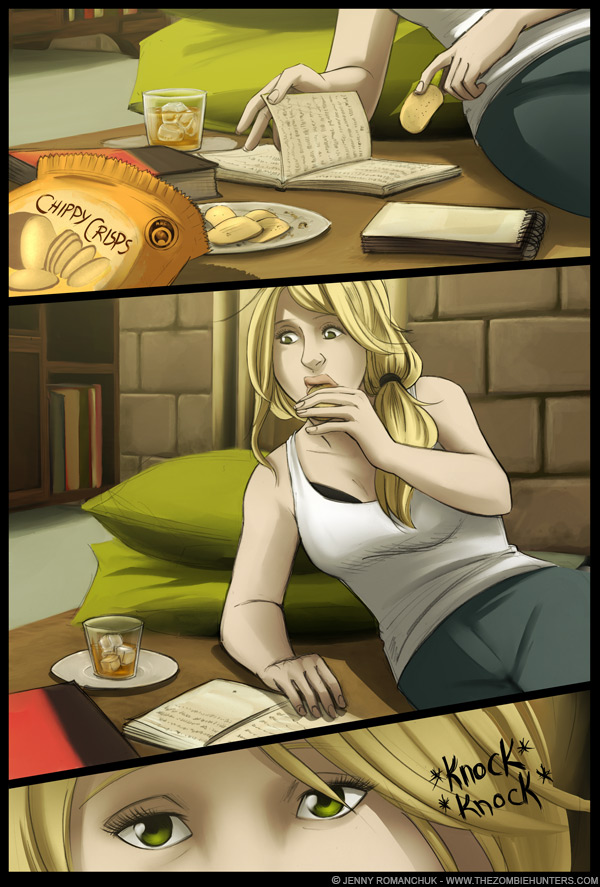 The originals for this page are not yet available.
Posted on 20140331
Maureen is the kind of lady who likes to stay in with a good book, some snacks, and some booze on a Friday evening!
Original script for 03-31-2014:
This script may not match the finished comic! It will, however, contain the original spelling errors and other mistakes.