Chapter 21: Page 548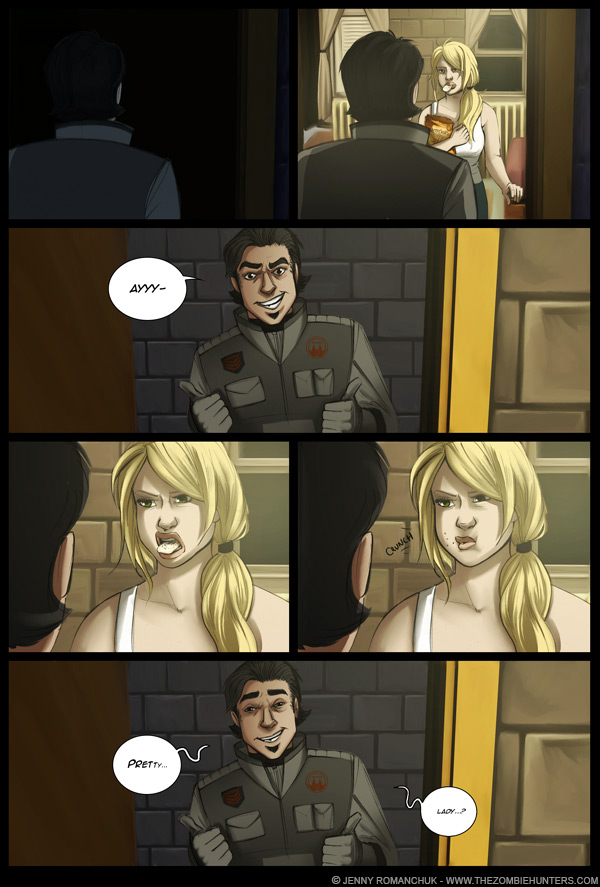 The originals for this page are not yet available.
Posted on 20140403
totally based Jasper's mannerisms off of the Fonz-- aint gonna lie.
Hopefully that looks like a chip on Maureen's mouth!
The book! THE BOOK GUYS. I Should have the digital one ready to go on MONDAAAY, and the print one will be kicked out the door to the printer hopefully really really soon-- once we get updated quotes from the printer =D
Original script for 04-03-2014:
This script may not match the finished comic! It will, however, contain the original spelling errors and other mistakes.