Chapter 22: Page 568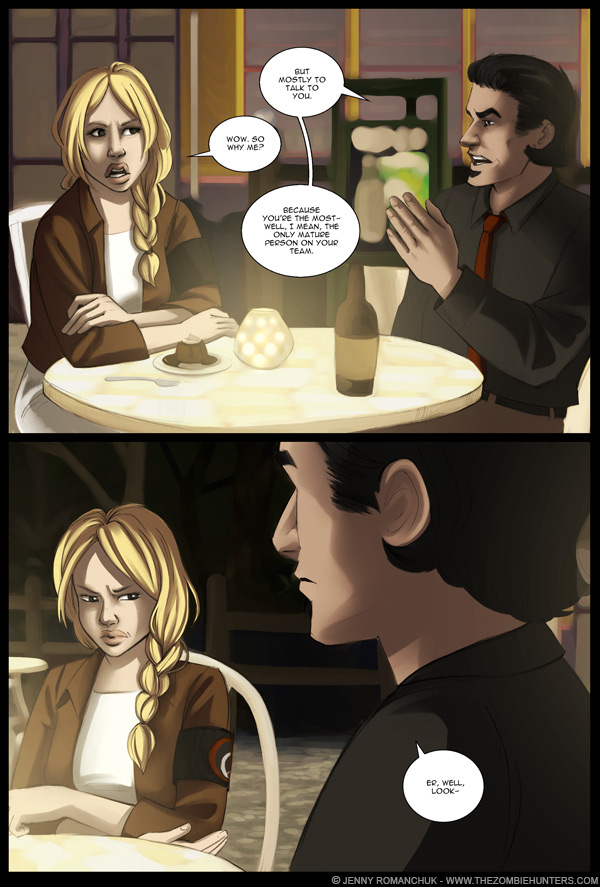 The originals for this page are not yet available.
Posted on 20140616
So suave! So sophisticated! Go on, tell her about how great she is!
Book 2 stuff, nothing new to report yet. The sample we sent off to the printer hasn't got there for them to disassemble yet, so, stuff and things.
Original script for 06-16-2014:
This script may not match the finished comic! It will, however, contain the original spelling errors and other mistakes.