Chapter 22: Page 577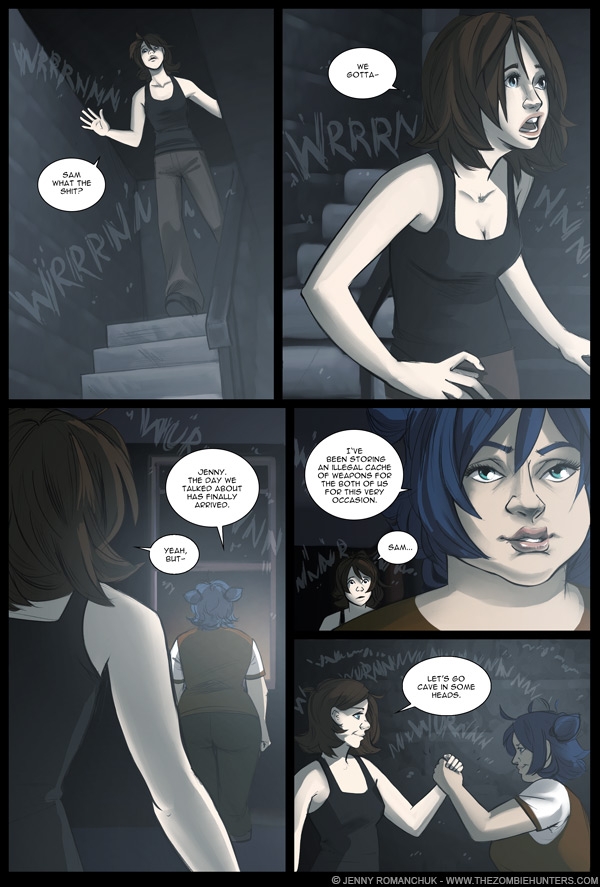 The originals for this page are not yet available.
Posted on 20140717
And IIIIIIiiiiieeeeeIIIIII will alllllways looooveeee youuuuuuuuOOOOoooOOOooOOOoooooOOOOoooaaaahhhh.
Greg just looked at me funny when he saw today's newspost.
He says that book 2 stuff is the same as Monday- the company he's talking to gave us a good quote, so now we're gonna see about getting samples of their work to make sure they do a quality job. They're within the same state, though! So that should make logistics a breeze, if we like their stuff.
Original script for 07-17-2014:
This script may not match the finished comic! It will, however, contain the original spelling errors and other mistakes.