Chapter 3: Page 96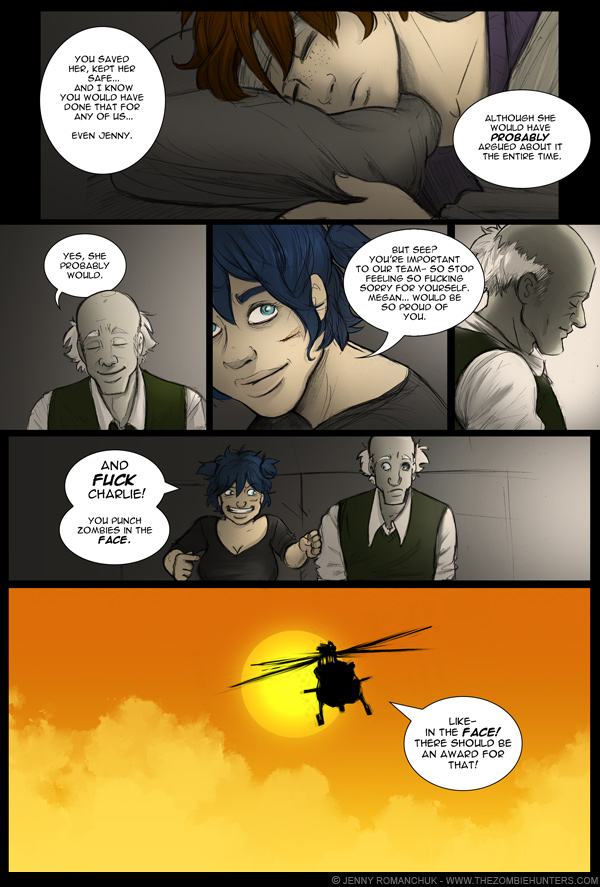 The original drawings for this page can be purchased
here!
96 - Halloween
Posted on 2007-10-29 08:51:42
Sam is good at pep talks...surprisingly.
Charlie is good at being insecure.
I was interviewed last night by the fellas on
Comic News Insider
from New York for their Halloween podcast special n_n I was really nervous haha, never done anything like this before! But they have done
a LOT of interviews
they have even interviewed Joss Whedon and other big names in the movie/tv and comic biz, so I was all star-struck for the most part haha.It was really nice of them to have me on their show, its really weird hearing yourself over the phone and over the radio haha. But yes!The show can be found
HERE!
have a listen! :D
HAPPY HALLOWEEN EVERYONE! :D
Original script for 10-29-2007:
This script may not match the finished comic! It will, however, contain the original spelling errors and other mistakes.
Sammie:
But you went right in there--not even thinking about the consequences. You would have done that for any of us. Even Jenny.
Although, she would have probably argued about it the entire time.
Charlie:
[smiles] Yes, yes she would.
Sammie:
See? You're important to our team. [Stands up, and places her hands on her hips] And fuck Charlie! [has a wide grin, some people are staring] You punch zombies in the face! Like, in the FACE. There should be an award for that.
[Fade to black with the helicopter flying towards the island]