Chapter 18: Page 475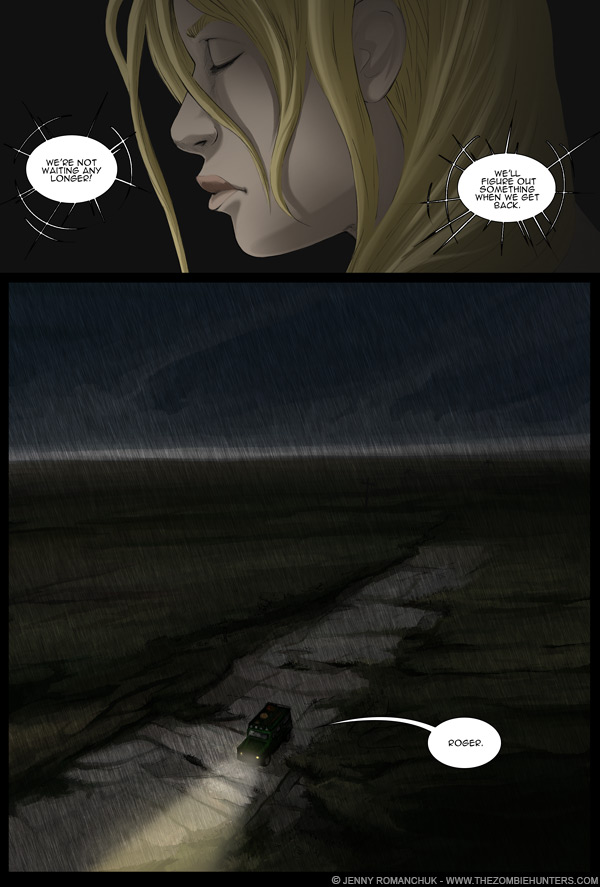 The originals for this page are not yet available.
Posted on 20130530
End of chapter 18! Woohooo!
Original script for 05-30-2013:
This script may not match the finished comic! It will, however, contain the original spelling errors and other mistakes.
Albatross: Team 6, you're in a green zone- we'll figure out something when we get back! We're not waiting any longer!
Maureen:
Fuck!! [Punches something? Runs her hands through her hair. And turns back to the radio.] Roger.