Chapter 19: Page 487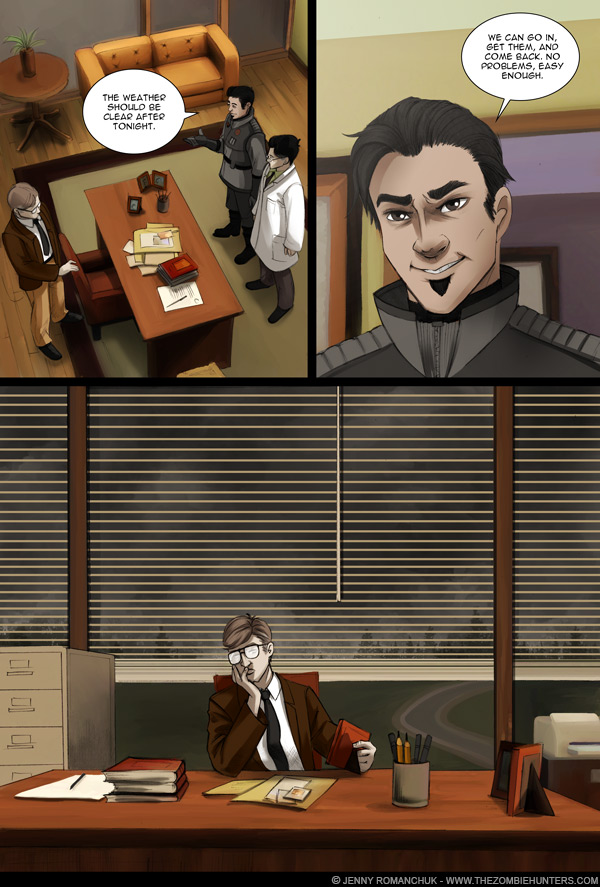 The originals for this page are not yet available.
Posted on 20130711
News post Monday! MEGA HEADACHE TODAY.
Original script for 07-11-2013:
This script may not match the finished comic! It will, however, contain the original spelling errors and other mistakes.
Jasper:
The weather should be clear after tonight. We can go in, get them, and come back. No problems, easy enough.
Arthur looks troubled, picking up a photo on his desk; we can't see it.