Chapter 20: Page 495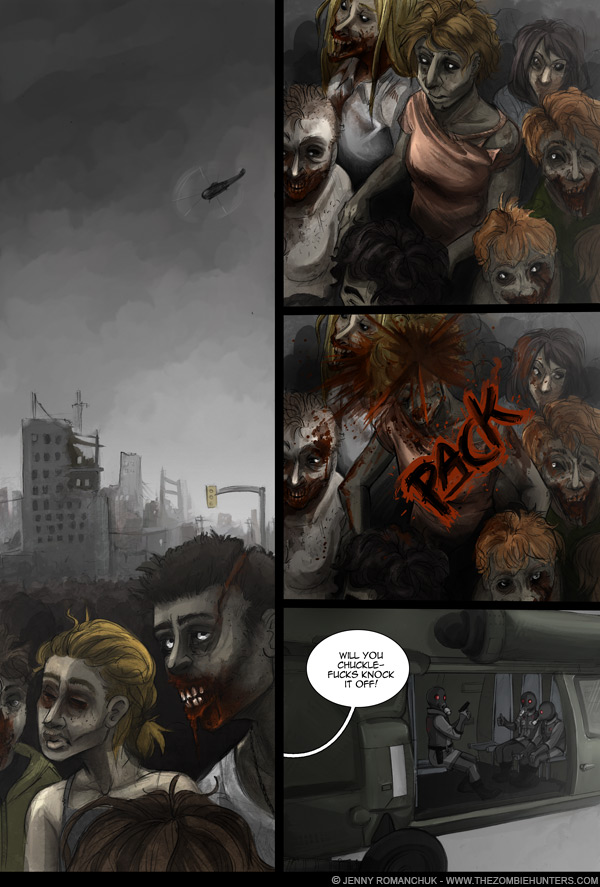 The originals for this page are not yet available.
Posted on 20130808
First! We're going to be starting our Kickstarter for Book 2 on the 15th! So that should be super awesome and we're gearing up to get ready for printing and some cool kickstarter rewards, too. I'm doing more art touchups, and this book is going to have a longer mini comic than book one.
Next, also with books- my friend from A Girl And Her Fed has her new book up on Amazon for digital downloads-
check it out!
I did the cover. It's all about smut and spies and other cool things.
Original script for 08-08-2013:
This script may not match the finished comic! It will, however, contain the original spelling errors and other mistakes.
Jasper's goons act like children and Jasper tells them to knock it off.