Seriously...?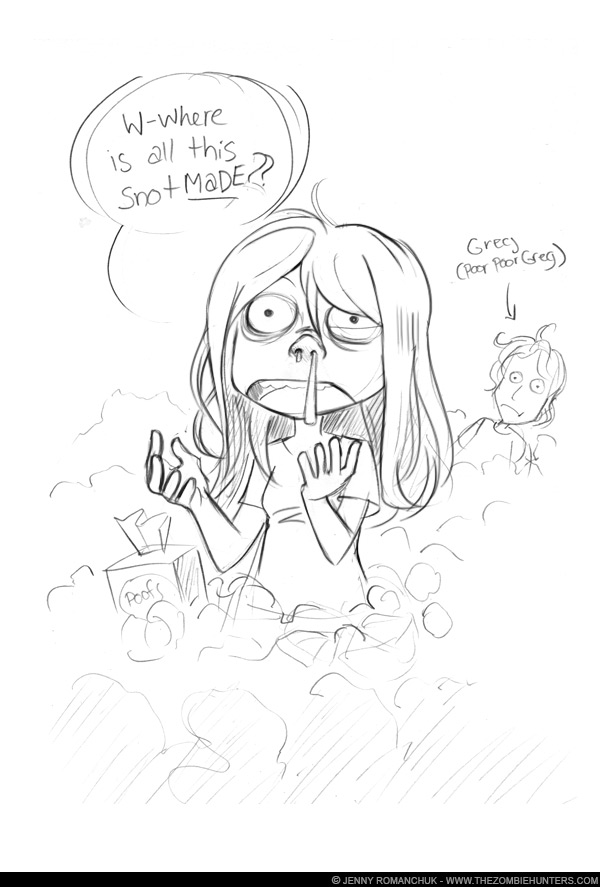 The originals for this page are not yet available.
Posted on 20140303
Guys snot has been places in my home and on my body where it shouldn't be--it went IN my mouth.
In.
My.
Mouth.
A lot of it! I'm constantly sneezing, I am sneezing so much I am physically exhausted--and if I am not sneezing I feel like I am on the brink of sneezing. And that feels awful!
I'm really sorry there was not update this week booger globs is making this next to impossible. :C
It's the cold from hell and I haaaates it.
We need more kleenex :C
Original script for 03-03-2014:
This script may not match the finished comic! It will, however, contain the original spelling errors and other mistakes.