Chapter 21: Page 550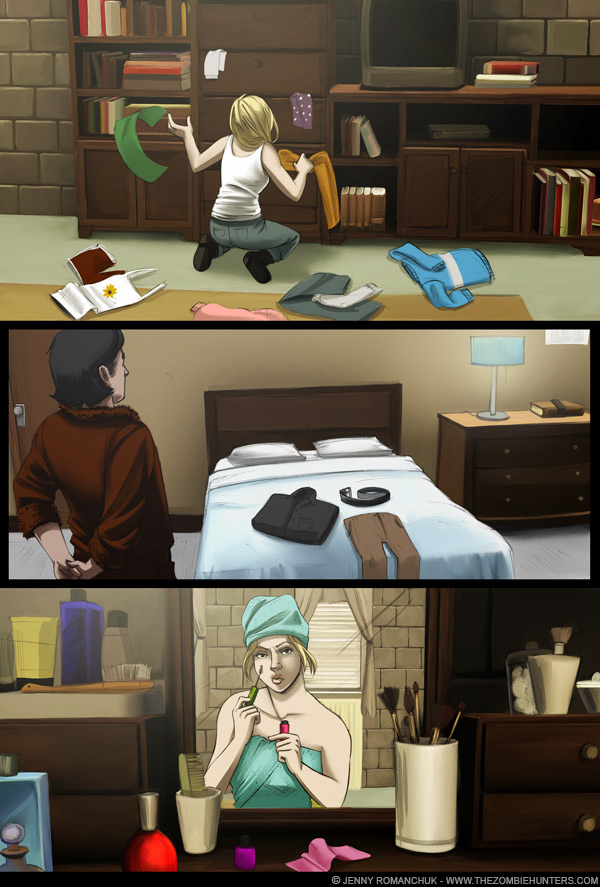 The originals for this page are not yet available.
Posted on 20140410
Dunno why I gave comic Maureen basically my ~dream vanity desk mirror thing~, she doesn't seem to be the type to bother with the muss and fuss of putting on makeup. Maybe Katie likes collecting bottles, and things that are shiny? Or its a community vanity mirror and dress up area because Maureen and Katie share a room, thus having more space for such things.
Original script for 04-10-2014:
This script may not match the finished comic! It will, however, contain the original spelling errors and other mistakes.