Chapter 4: Page 98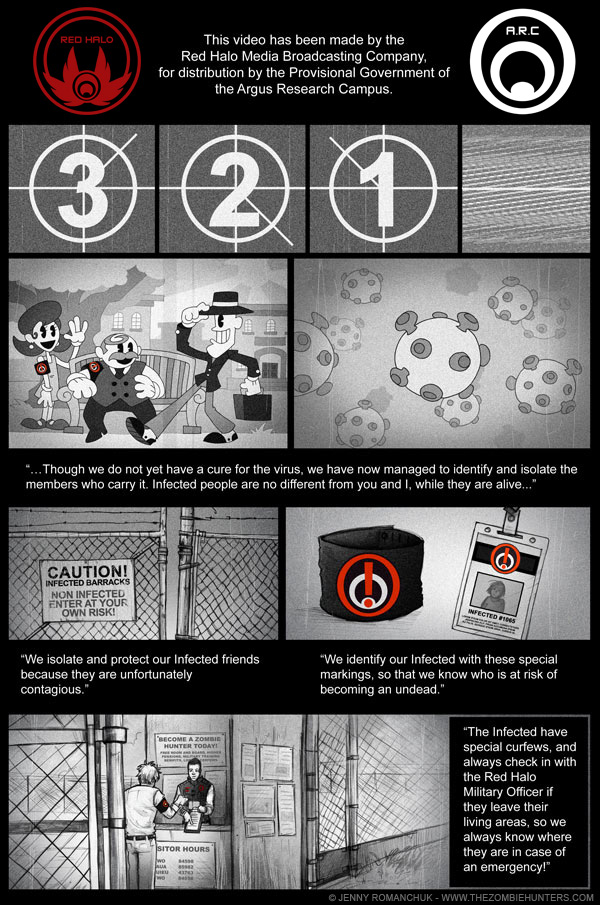 The originals for this page are not yet available.
98 - PSA
Posted on 2007-11-12 08:53:55
STAY TUNED FOR A THURSDAY UPDATE.
Alll right! Here we go. Fasten your seat belts ladies and gents because now you are getting some info. Aaaand you should know this by now, whenever you get info--I always make sure there are always more
questions
that need answering
If anyone is interested/cares you should
WATCH THIS. This is where I drew my inspiration from.
I teamed up with my buddy
Scott Willetts
For these next few strips, his 'oldschool' cartoon designs were just what I was looking for =D It was a pleasure working with him. He is awesome, send him love.
Original script for 11-12-2007:
This script may not match the finished comic! It will, however, contain the original spelling errors and other mistakes.
[Roll infected videotape]
There IS a script for this, but it's already in the comic sooo...